Turkish attack kills co-president of Autonomous Administration Council in Shengal
The Turkish state continues its deadly attacks against the Yazidi town of Shengal (Sinjar) in southern Kurdistan (northern Iraq).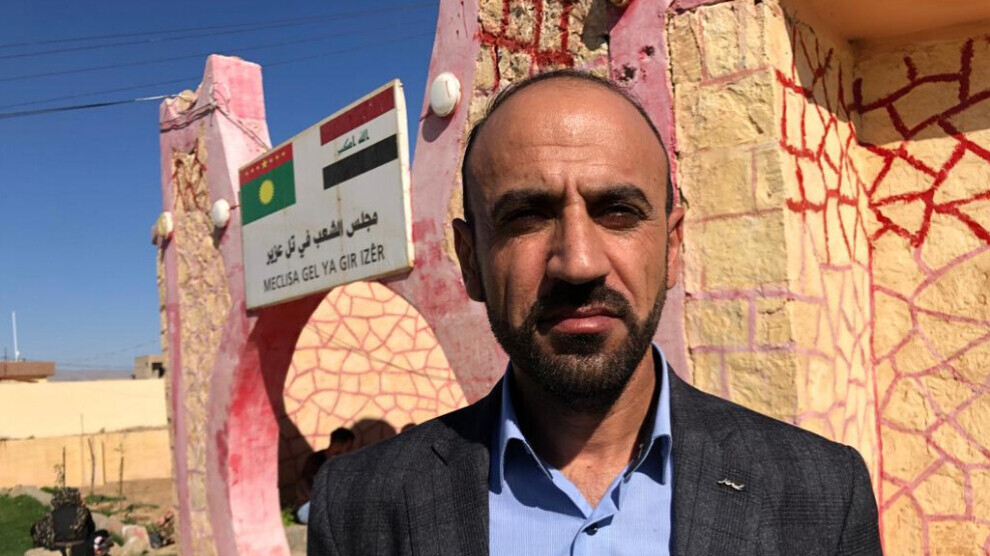 An armed drone of the Turkish army struck a civilian car in the town of Khanasor at around 2 pm local time on Tuesday.
The car reportedly belonged to Merwan Bedel, co-president of Shengal Autonomous Administration Council. While Bedel lost his life at the scene, his two kids who were with him, could be taken out of the car on fire thanks to the efforts of the people around. The two kids are reported to have survived the attack.
Shengal Autonomous Administration is expected to make a statement on the attack.
Drones have been increasingly observed over Shengal in recent days. Drone flights continued after today's attack.
On 17 August, a hospital in Shengal was razed to the ground by a Turkish air strike. Eight people were killed - four staff members of the hospital and four members of the Shengal Resistance Units (YBŞ) who were receiving medical treatment there.