Turkish gendarmerie starts with food embargo in Kurdish region
Implementation of the Food Embargo imposed by the Turkish Ministry of Internal Affairs on 32 provinces has now begun through the Gendarmerie Special Operations (JÖH).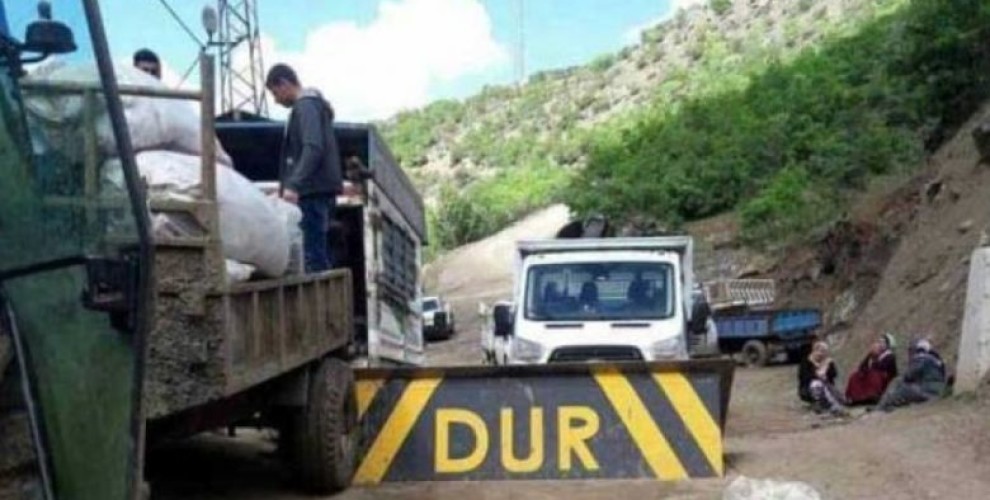 Gendarmerie Special Operations (JÖH) have begun to control food in the Mehmûdî (Saray) district of Van province on Interior Minister Süleyman Soylu's orders submitted to the governorate, gendarmerie and security directorate.
The related order says: "The security forces will observe the locations where wholesale trade operates, as well as the major markets, and focus on gathering intelligence on the purchase of larger quantities of food such as flour, sugar, canned food, halva and jam. In roadside inspections, suspicious vehicles such as trucks, pickup trucks and minibuses will be searched carefully. Individuals suspected of transporting certain foods for the organization (referring to PKK) will be questioned in detail about their route, their place of residence and the number of people they transport food for."
JÖH units invaded the village of Şerefhane in Van's Saray district and searched the grocery stores in the village. They made an inventory of the stocks and demanded, "From now on you will report to us anyone who buys large quantities of food from you."
HDP MP for the Van province, Murat Sarısaç, said the food embargo was a repressive and punitive measure against the Kurdish people. He noted that this practice will be implemented first in the villages where the HDP received the most votes in the elections. According to the HDP MP, the measure will not remain limited with controls as the state is also trying to force people to work as informers. He stressed that the Kurdish people, however, will not be intimidated by such measures.