Turkish jets shell another area in Southern Kurdistan
Turkish warplanes continue bombarding several areas in Southern (Bashurê) Kurdistan amid ongoing activity of Turkish ground forces.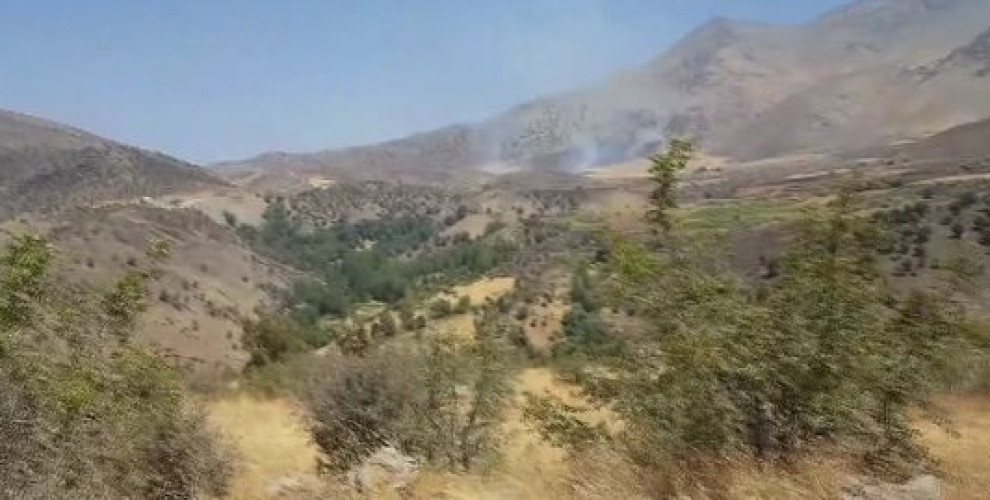 After Thursday's aerial bombardments on Metina and Sidekan areas in Southern Kurdistan territory, Roj News Agency reported that Turkish jets shelled Geliyê Balinde area in the same region Friday afternoon.
Quoting local sources, the agency said that Turkish troops crossed into Nêrwe and Rêkan areas located between Amadiya and Sheladize towns from Şemzinan (Şemdinli) district of Hakkari.
According to reports, Metina region of guerrilla-held Medya Defense Zones was also bombarded by Turkish jets several times since Friday morning.
In a statement released on Friday about Turkish army's invasion operation against Southern Kurdistan, HPG Press Center said that:
"Starting from 17:00 on December 14, the Turkish army bombarded Evdılkovî foothills, Geliyê Reş and Kanîreş areas in Xakurke region of Medya Defense Zones with the support of unmanned aerial vehicles till the night hours.
Concurrently with the bombardment, the Turkish army launched an invasion operation after airdropping soldiers with Sikorsky helicopters within the boundaries of Southern Kurdistan through Şemzînan (Şemdinli) district of Hakkari.
The operation involves the areas of Hill Siro, Geliyê Reş, Kanîreş and Bermizê village in Diyana city of Southern Kurdistan, and still continues."