Turkish occupation discussed in Sulaymaniyah
Many writers, journalists, professors, and politicians gathered in the southern Kurdish city of Sulaymaniyah to discuss the Turkish state's assault on the region.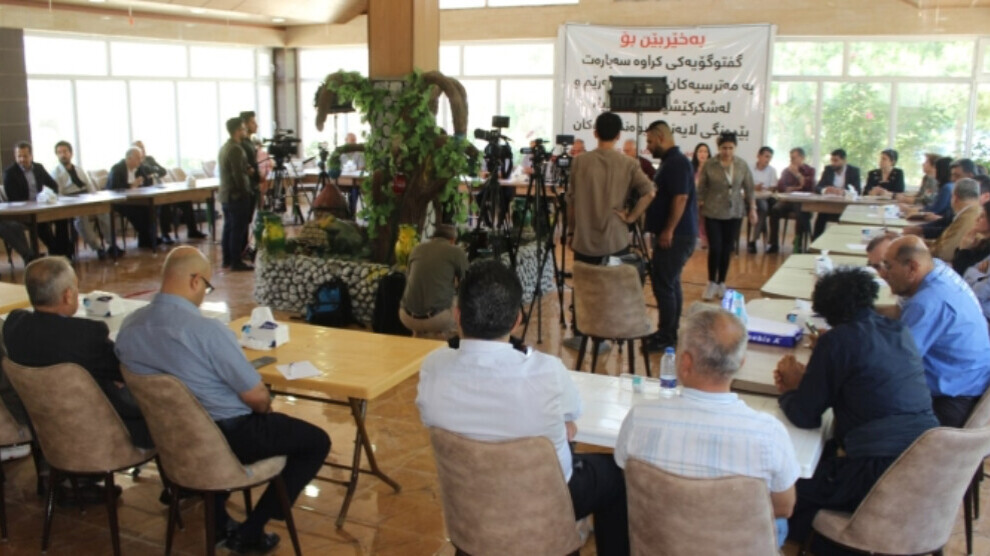 The meeting in Sulaymaniyah's Mêrgepan region drew a large number of writers, journalists, academics, activists, and politicians from Southern Kurdistan, as well as members of the Democratic Union Party (PYD) Representative Office and representatives of the Autonomous Administration of North and East Syria (AANES).
The meeting discusses the dangers of the occupation on the status of the Kurdistan Region, as well as the attacks of the Turkish state.
650 VILLAGES WERE EVACUATED
The political observer and journalist Kemal Rauf, who gave the first speech, said that "We will examine the invasion of the Turkish state, the dangers of its attacks on border areas and the Kurdistan Region, and the damage it causes. Turkey currently has about 37 large and 47 small bases in Kurdistan. Due to Turkish airstrikes and troop deployments, around 50 villages were evacuated this year. The invasion forced the evacuation of 650 villages."
THERE ARE AT LEAST SIX AIR BASES
Kemal Rauf stated that Turkey has more than six military airports in the Kurdistan Region, from which warplanes can take off.
Rauf said, "A firm stance should be taken against them. From our perspective, the Turkish attacks are the result of an occupying mentality, and the attacks are unrelated to the PKK; they simply use the PKK as an excuse."
Journalist and political observer Mesud Abdulqaliq said, "Turkey's goal is to resurrect the National Pact and take over Mosul. However, the opposition to the occupation is, sadly, relatively weak. As a result, we will consider how to approach them during one of our meetings today."
The meeting continues.