Turkish soldiers pose for photos with feet on bodies of guerillas
Turkish soldiers continue their inhumane practices. The soldiers were discovered to have posed for photos with their feet on the bodies of guerrillas martyred in Dersim.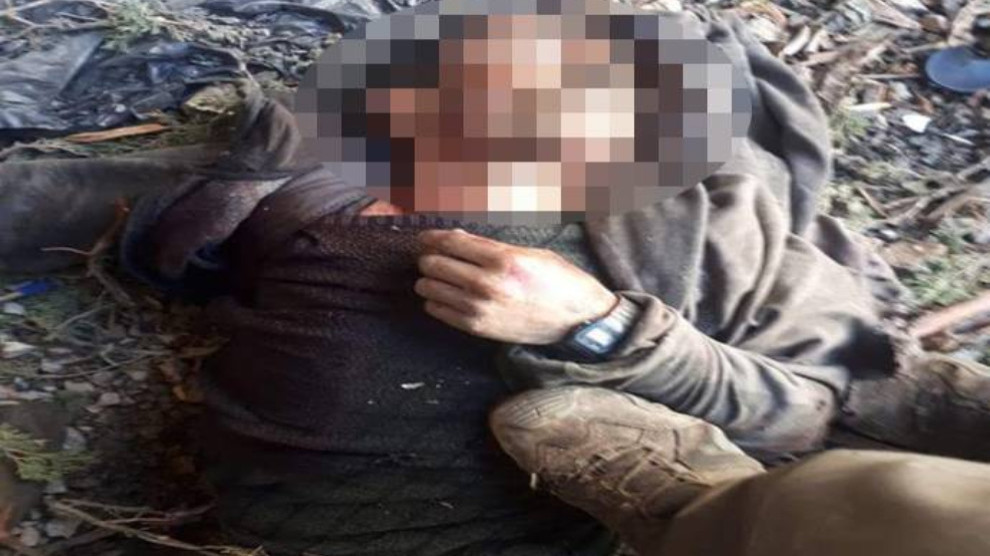 According to an article by the Mesopotamia Agency (MA), there have been occasional clashes between HPG members and the police/soldiers as the Turkish army's operation in Dersim continues for a week. There are casualties reported in the clashes.
Some photographs of alleged HPG members were posted on social media accounts, and some of the photos show soldiers stepping on the bodies like in the '90s. In other photos, soldiers line up behind bodies and pose. MHP Eskisehir Provincial Administrator Sibel Sengul shared the photos on her Twitter account, with the inhumane caption "The Tunceli carrion. TAF continues to dole out justice."
"THE SAME DONE IN KERBELA"
Democratic Alevi Association (DAD) Administrator Pir Nesimi Gemlik spoke to the MA and said, "It is because of incidents like this that people haven't forgotten Kerbela still. Huseyin was beheaded and his head was put on a platter. Women were mounted on camels naked and exposed. Today these soldiers stepping on bodies and exposing them is the same mindset, which repeats constantly. There are similar incidents in Ottoman times as well."
"TORTURE IS FOR THE FAMILIES AND THE COMMUNITY"
Gemlik added: "Death voids all dues. You can't punish the dead. By doing such things to dead bodies, they mean to punish the community. This torture is for the society and for the family of the deceased. Such acts are a shame for humanity. In the Alevi faith these people would be deemed fallen and they would be condemned. They would be ostracized. We condemn those who did the deed, and those who praised it all the same."