Two sentenced to life imprisonment in the Sur trial
Four years ago the old district of Sur in Amed was destroyed by Turkish security forces. Today two residents of Sur were sentenced to life imprisonment.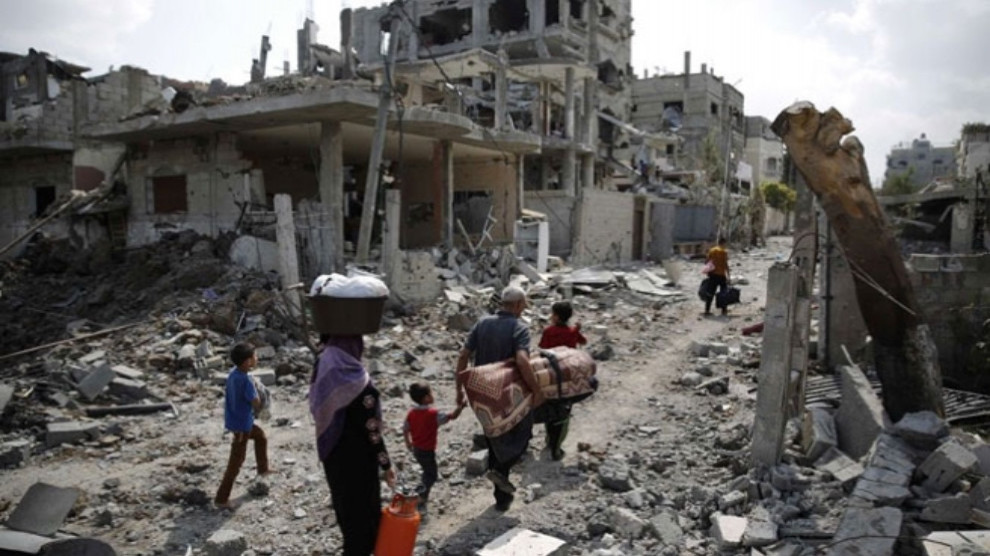 Four years ago, when the Turkish city destroyed the Sur district in the Kurdish metropolis of Amed (Diyarbakir), dozens of people were arrested after their evacuation from the embattled district. Forty people were accused of destroying the state unity and totality and membership of a terrorist organization. Two of them were sentenced to life imprisonment during a hearing held in Amed today.
Mehmet Karatay, one of the accused, declared in court: "I lived in Sur with my family for forty years. I have never had anything to do with the [PKK] organization. When the clashes in Sur began, we were locked in our apartment. The house was destroyed with heavy weapons. Most of the statements made against me have been withdrawn. I did not take part in any fights and reject the prosecutor's opinion."
The destruction of Sur
In November 2015 the destruction of Sur began with the declaration of a curfew. The old town in the centre of Amed, which has a five-thousand-year history and is under the protection of UNESCO, had declared self-government shortly before. For about three and a half months, the residents resisted a barbaric concept of attack by the Turkish state. The destruction continues until today.