Unemployment and economic crisis worsen in Van
Thousands of people in Van were left unemployed because of the coronavirus emergency in Van and many shopkeepers had to close shutters.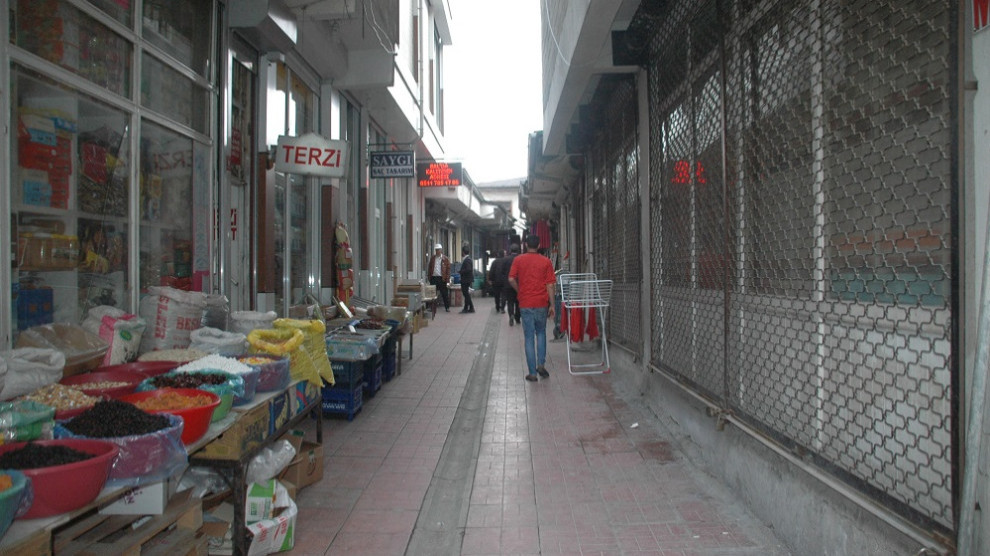 Numerous people who lost their jobs and had no security are going through difficult times because of loans and mortgages. In Turkey, like in the rest of the world, measures to counter the spread of the virus included lockdowns for several days and the closure of shops. 
Thousands of people were left unemployed as a consequence of these measures which were often not supported by alternative economic benefits. 
The city of Van saw an increase in the number of cases of coronavirus paying both the fact of being on the border with Iran (and therefore witnessing an influx of refugees who were often not tested) and a destination for many people coming from big cities.
Tens of villages, hamlets, neighborhoods, apartments and houses are under quarantine in the city of Van, which has a population of 1,200,000. More than 50,000 people in the city are in quarantine.
Certified Public Accountant District Chamber (SMMMO) President Ibrahim Şahin reminded that Van had never really recovered from the heavy earthquake of 2011 and the coronavirus meant the closure of many shops, some of which had barely began to work again after the earthquake.
Şahin added that the already distressed Van economy is going through difficult times during this pandemic. "The economy of our province was already experiencing difficulties in the service,  tourism, animal husbandry, agriculture sectors and today it has come to a standstill with this pandemic."
Almost 90 percent of tradesmen in Van have been affected by the coronavirus, said Şahin, adding: "The problems in the economy of Van will increase even more if this pandemic continues. The real consequences of the crisis will be evident once the fight against the pandemic is over."