Victims of Anfal Genocide remembered in South Kurdistan
Victims of the Anfal Genocide campaign conducted against the Kurds by the Saddam regime in South Kurdistan, are being remembered with various events.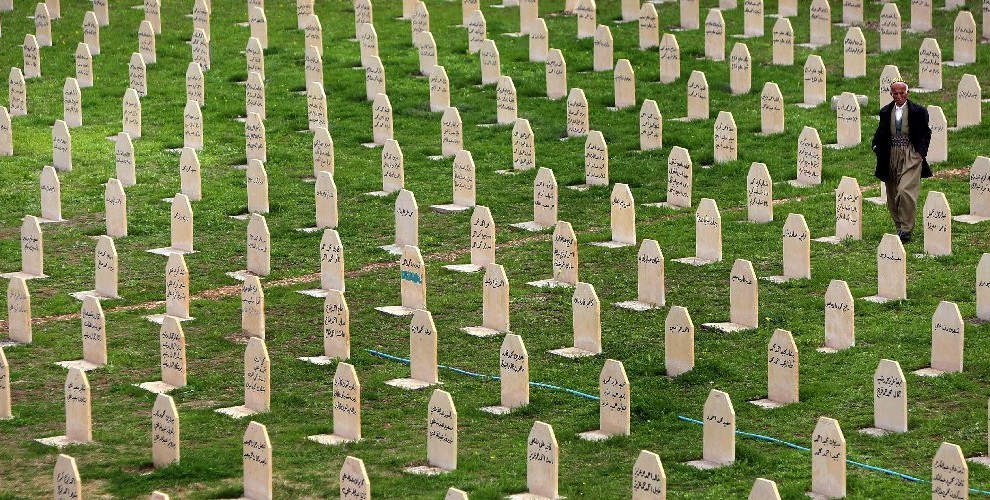 South Kurdistan Regional Government declared April 14 to be Remembrance Day in 2003. The day is dedicated to commemorate victims of the genocide that started on 12 March 1986 and ended on 7 June 1989.
Commemoration events are taking place in several villages, towns, districts and provinces this year.
Iraqi dictator Saddam Hussein, toppled down in 2003, massacred around 200 thousand Kurds in a genocidal campaign in eight phases, lasting from 1986 to 1989. According to official figures, 182,151 victims were buried in mass graves. Remains of only 18 thousand Kurds have been reached so far.
In addition to tens of thousands of people massacred in the Anfal campaign, 4,500 villages and 30 districts were leveled to the ground. The heaviest toll was recorded in Hewler plain, Balisan valley, Sergelu-Bergelu region in Sulaymaniyah, Şanexşê, Halabja, Karadağ, Germiyan region and Ekser.