Whereabouts of nearly 4,000 Yazidis remain unknown
The Kurdistan Union of Writers Against Genocide revealed that the whereabouts of 3,700 Yazidis remain unknown since the Yazidi massacre and the displacement of tens of thousands of people from Shengal in 2014.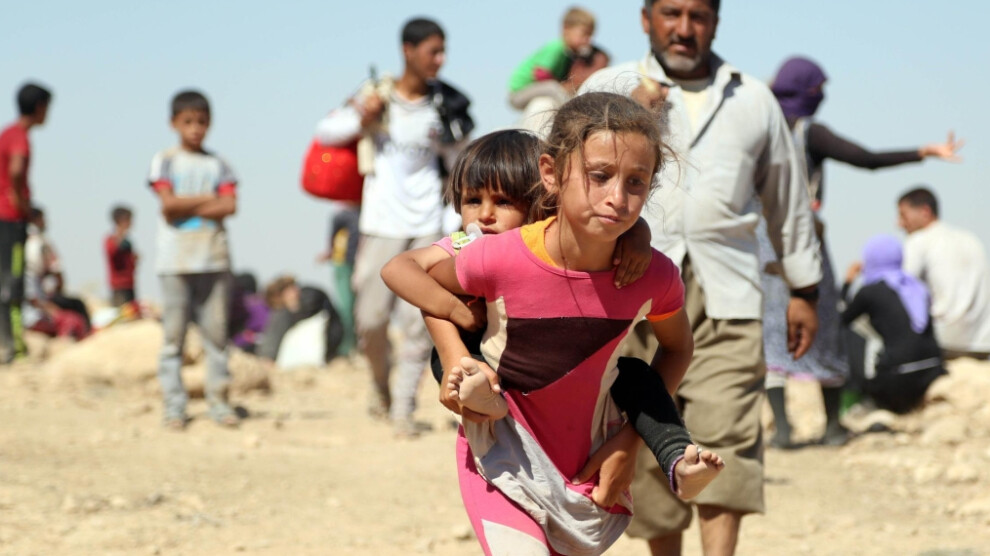 The Kurdistan Union of Writers Against Genocide released a statement to mark the Yazidi massacre carried out by ISIS in 2014. "As it is known, ISIS attacked Shengal 8 years ago, on August 3. This massacre targeted the people of the region, most of whom were Yazidis and civilians. Moreover, ISIS committed countless violations, including mass killings and abductions, mostly against the Christians, the Kaka'i people and the Turkmen," the statement said.
The Union recalled that the region was liberated on November 13, 2015, one year after the occupation of Shengal, but some people still have not returned to their houses. "Currently, many citizens of Shengal reside in camps and tents. Many of them have migrated from their countries. Although the exact number is unknown, 6,417 people are estimated to have been abducted and buried alive. Although 8 years have passed since this crime, the whereabouts of 3,700 people remain unknown."  
The statement called on all relevant parties, especially the government of the Kurdistan Region, the Iraqi government and the international community, to fulfil their responsibilities. "We reiterate our support to the institutions working on this issue, supported by the Kurdistan Region Parliament and the regional government".