Yazidi people demand accountability for the 2014 massacre in Shengal
Yazidi people flocked to the streets in Shengal to mark the 8th anniversary of the 2014 Yazidi massacre, calling for those responsible to be brought to account.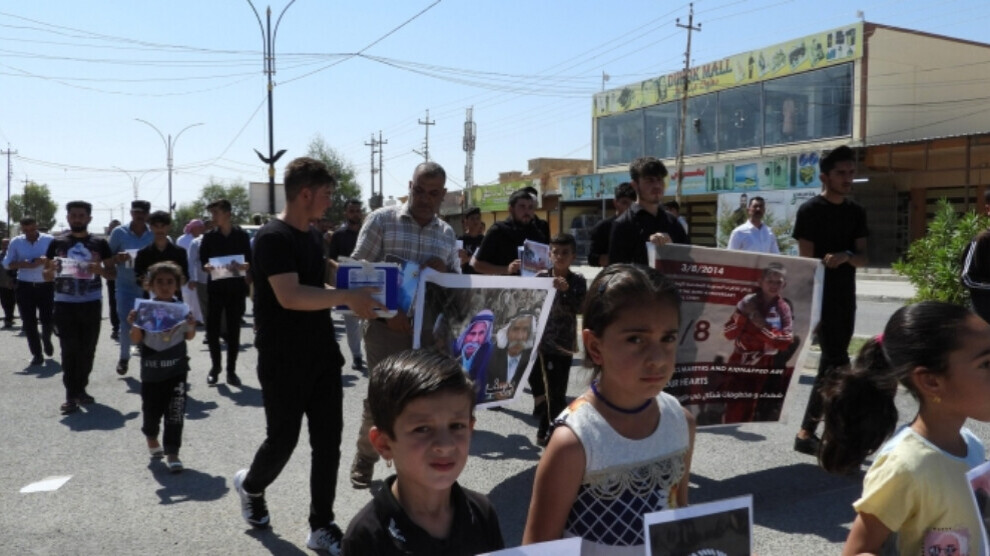 Commemorative events have been held in Shengal this week to mark the 8th anniversary of the 3 August 2014 mass slaughter. The major commemoration ceremony was held today.
Life stood still in the entire city at 10:00 am local time this morning in memory of the victims during three minutes of silence. Young people then distributed water, the lack of which led to the death of hundreds of women, children and elderly during the mass slaughter.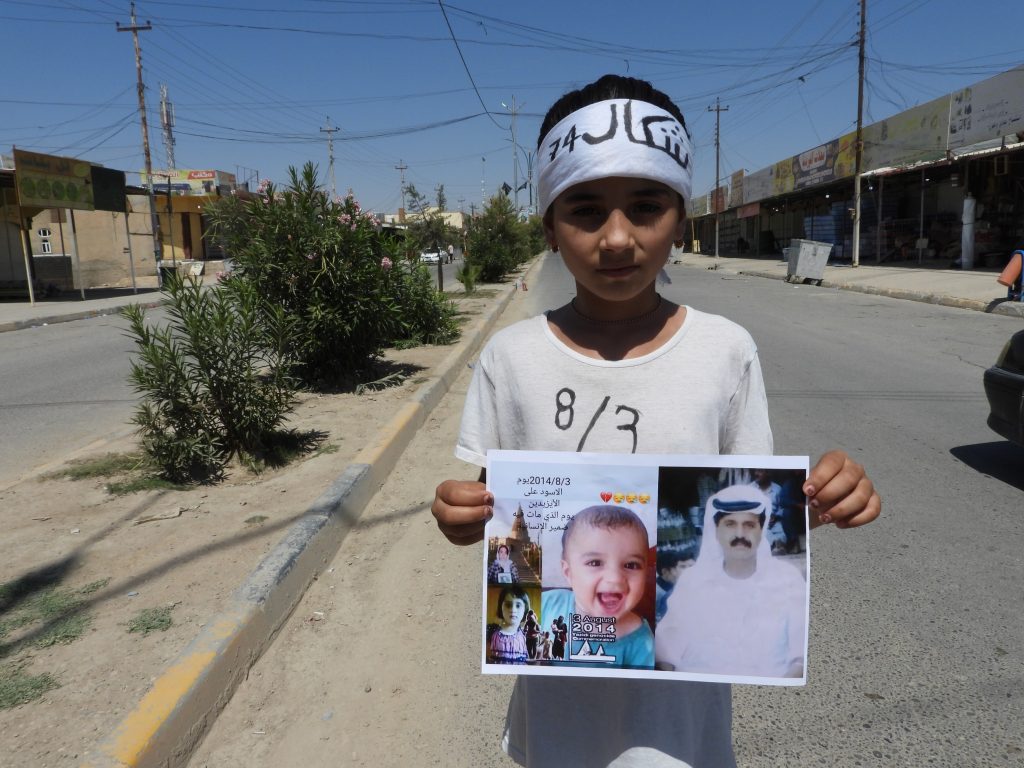 A citizen named Brahîm Xwedêda Qaso recalled that the Yazidi people were subjected to the massacre after the KDP peshmerga had left Shengal in 2014. "Thousands of our people fell into the hands of ISIS that day, thousands of our women, children and elderly people died of thirst. All this happened because of the Kurdistan Regional Government."
Qaso added that ISIS is an international terrorist organization that pretends to promote Islam. "In fact, they were far from Islam. They tried to convert the Yazidis into Islam by force. This happened to us because of Massoud Barzani."
'Criminals should be prosecuted'
Qaso pointed out that although 8 years have passed, no one has been prosecuted for the crimes committed during the massacre, neither by Iraq nor by international courts. "Those responsible must be sued and investigated, and a law must be enacted to prosecute the criminals."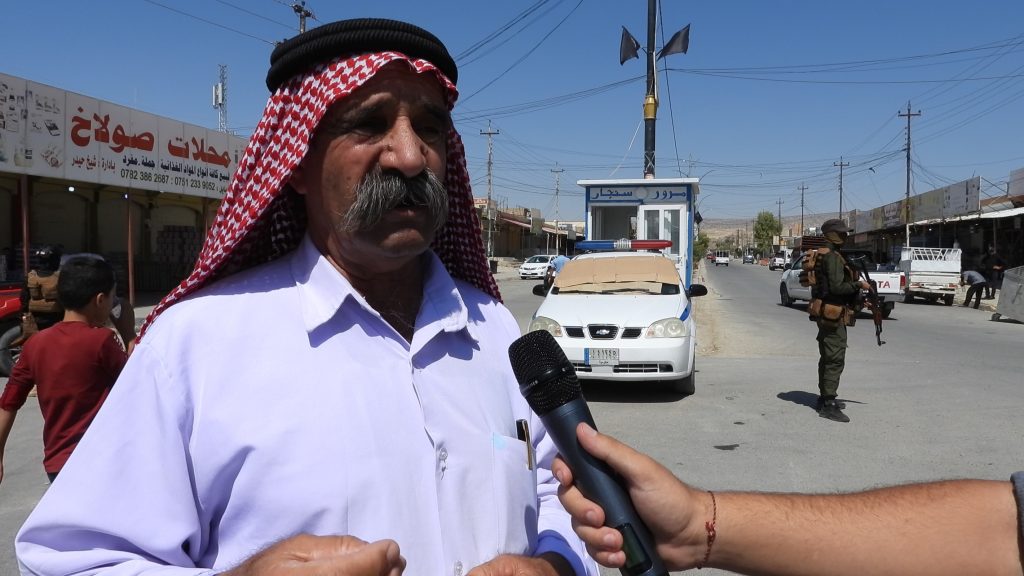 'Even if we face 100 massacres, we are still Yazidis'
Qaso also responded to Majid Şengali who claimed that Shengal does not belong to the Yazidis. "Those who utter this claim are those who accept bribes. We have respect for all other peoples who live in Shengal, but Shengal is a Yazidi land. Even if we face 100 massacres, we are still Yazidis. Those who sell their faith, history and blood of martyrs for money are not human beings," Qaso said.
'We will forget neither Barzani's betrayal nor the guerrilla resistance'
TAJÊ Coordination member Neam Bedel pointed to the betrayal of the KDP in Shengal, stating: "Eight years ago, Shengal fell into the hands of ISIS and a mass slaughter took place. This is a difficult day for us. We will not forget the betrayal of the Barzani family ever. Even if only one of us is left alive, we will not forget the help of the guerrillas who crossed the borders and rushed to save us."
Bedel also called on the Yazidis to never forget this dark day and the martyrs of the massacre. "All Yazidis, wherever they are, should always remember this day. The Yazidis should not forget this day and the betrayal of the Barzani family. We know who sold us out and who came to help us during the massacre," she concluded.