YBŞ: Turkish attack injured 5 of our fighters on Tuesday
YBŞ said that Turkey attacked Shengal taking advantage of the conflict in Iraq.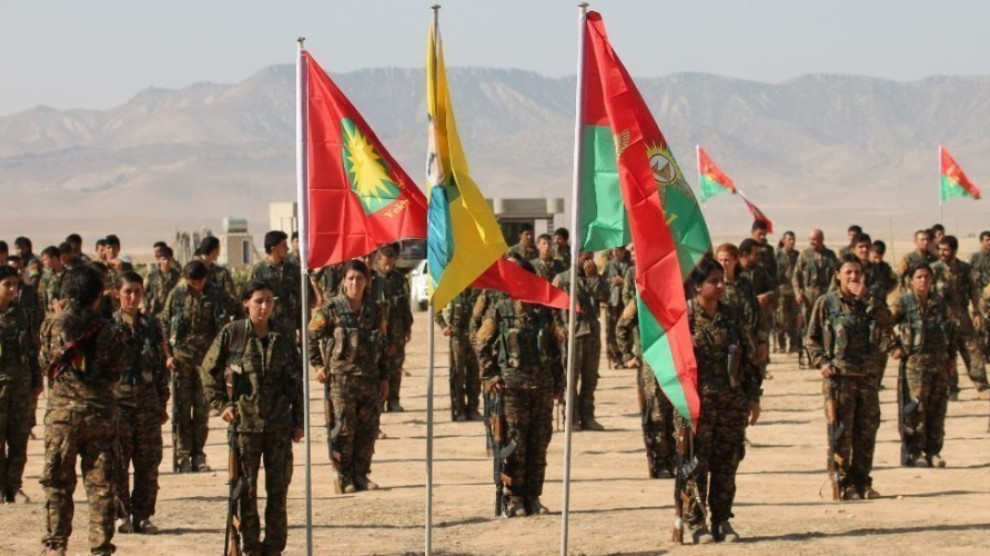 Shengal Resistance Units (YBŞ) Command released a statement on the Turkish aerial attack that targeted their units in the Khanasor (Xanesor) area on November 19.
The statement said that yesterday's UAV attack by the Turkish army left 5 of their fighters wounded, two of whom are in critical condition.
Remarking that the Turkish state's goal was to render the Yazidis in Shengal unorganised and unprotected, YBŞ said that this attack is a part of the special and psychological war and seeks to spread fear among the people.
Stressing that the Yazidi people will respond to these attacks with an even stronger organisation and stance, YBŞ pointed out that the Turkish state wants to take Baghdadi's revenge from the Yazidi people.
The statement continued: "Abu Bakr al-Baghdadi was killed in a Turkish-controlled area and his death was declared as the revenge of Yazidi women. The Turkish state wants to get Baghdadi's revenge from the Yazidi community. The attacks against Shengal are carried out fort his purpose."
Emphasising that the Turkish state also wants to revive the Misak-ı Milli (National Pact) borders, YBŞ continued; "The Iraqi state is currently going through a conflict. The Turkish state attacks taking advantage of this situation. All the peoples of Iraq, mainly Mosul and Kirkuk, should manifest a common stand against these attacks. We as the YBŞ and YJŞ will be protecting our people and land under all circumstances. In the same way we fulfilled our defence mission against ISIS mercenaries in 2014, we will reclaim our historic mission against the Turkish state's attacks as well, and protect our people and all the peoples of the region."