YJA Star guerrillas strike a Turkish secret unit in Hozat
Free Women's Units (YJA Star) guerrillas carried out an action against the invading Turkish troops in the Hozat district of Dersim province in memory of the commanders Zîn Cizîr and Yılmaz Dersîm.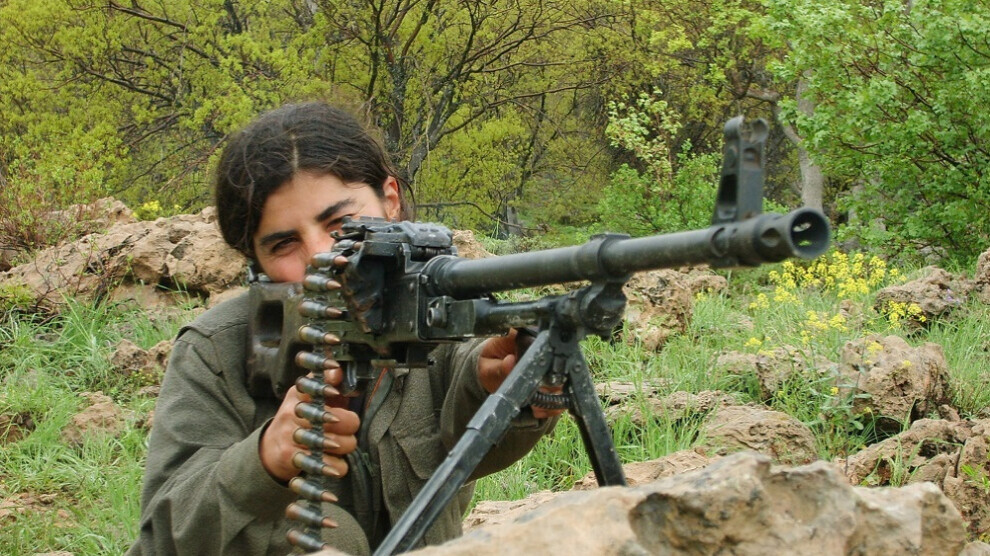 The People's Defense Forces (HPG) Press Centre has released a statement providing information on a guerrilla action in Dersim and continued attacks by the Turkish army in Kurdistan territory.
The statement includes the following:
"On August 5, a secret unit of the invading Turkish army carrying out ambush activities around the Çakmaklı village in Hozat district of Dersîm was hit in a coordinated guerrilla action from two directions by our YJA Star forces. The first group of guerrillas hit the invaders at close range with individual weapons, as a result of which at least one invader was killed and many others were injured. The second group of guerrillas hit a military position where Turkish troops were located at close range, yet the number of the invaders killed and injured here could not be determined. Following the action, the invading Turkish army shelled the area with heavy weapons and carried their casualties to Hozat and withdrew their secret units from the area.
This action by our YJA Star forces was carried out in memory of our immortal commanders Zîn Cizir and Yılmaz Dersim, who were martyred in the Dersim region.
As part of the Bazên Zagrosê Revolutionary Campaign in the Avaşîn region:
On August 5, between 23:20 and 00:50, Turkish helicopters were seen in Girê Sor, Mervanos, Tabûra Ereba areas. The helicopters that attempted to bomb Girê Sor area were hit by our forces at 00:50 and were forced to leave the area as a result of our intervention.
On August 5, between 11:00 and 02:00, the battle tunnels in the Werxelê area of ​​Avaşîn region were bombed with explosives. The invading Turkish army is continuing to use chemical weapons against the battle tunnels in Werxelê. Drone activity was observed in the area throughout the day.
On August 5, between 10:00 and 10:30, the Kurojahro, Sîda, Saca areas and the Rêncbiraxa village in the Zap region were bombed by fighter jets.