Young Harun killed by the state trustee's practice in Van
A child lost his life when a wall fell in Van's Creamery Market, which Governor Zorluoğlu had said would be turned into a center of attraction. 11-year-old Harun was a victim of the invaders' practices and negligence.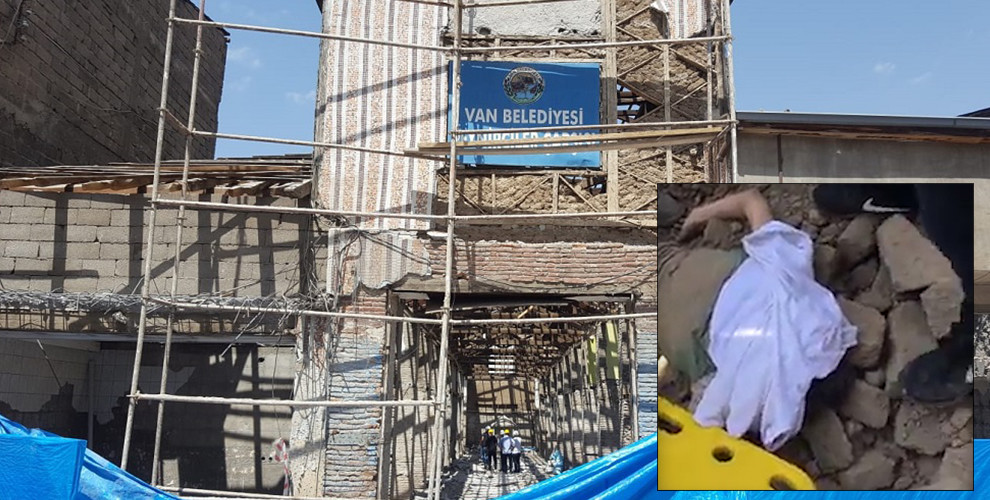 Restoration efforts launched by the Metropolitan Municipality, under control of the trustee, in one of Van's oldest markets, the historic Creamery Market has resulted in a calamity. 11-year-old Harun Cengiz lost his life and 4 people were severely injured when a wall collapsed on them.
The restoration efforts given to a contractor from Van and overseen by Trustee Governor Murat Zorluoğlu had started last week, as part of the gentrification project.
"CENTER OF ATTRACTION" TURNED INTO A GRAVE
Zorluoğlu had issued a statement after the protocol was signed, and said they would turn the historic creamery market into a center of attraction for domestic and foreign tourists.
The shops to be renovated with the project were to be sold to shopkeepers at a profit.
This was where the lack of coordination among trustees, district governors and governors arose.
THE PROCESS WAS UNLAWFUL
Restoration efforts for the Creamery Market in the Ipekyolu district started without any official decision by the municipal council. There should have been a council decision, which would have been sent to the Metropolitan Municipality Earthquake Risk Urban Improvement Department, and the works should have started after the office approved upon inspection.
Which state institution held the bid for the restoration is also unknown. So, did the Ipekyolu Municipality hold the bid? Or was it the Metropolitan Municipality, or the Ministry of Urbanism and Environment?
Does the Public Bids Authority know of the restoration? It is a mystery still whether the bid was taken from there or not.
The company that won the bid must have ensured work and environment safety. The authority to inspect this would be the Ipekyolu Municipality, which has remarkably taken no precautions despite warnings from the shopkeepers.
Company officials told the objecting shopkeepers that they shouldn't "teach them their jobs", because they "know what they are doing".
Those responsible for 11-year-old Harun Cengiz losing his life under the falling wall are this invader's mindset and the chain of negligence.
SHOPKEEPERS: THERE WERE NO PRECAUTIONS
The shopkeepers in the market said it was obvious that the wall would fall, but authorities refused to take precautions despite their warnings.