12 HDP members detained in İzmir
The Turkish regime's political genocide operations against the Kurdish people and their elected representatives continue unabated.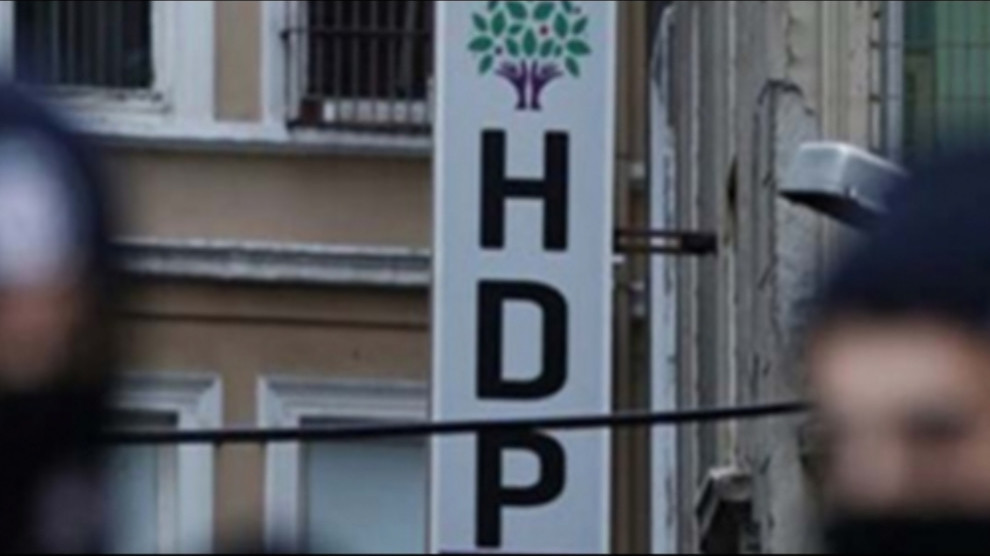 As part of an investigation initiated by İzmir Chief Public Prosecutor's Office, arrest warrants have been issued against administrators of the Peoples' Democratic Party (HDP) in İzmir, Eskişehir, Konya and Mardin.
In political genocide operations carried out in the İzmir province in western Turkey on Tuesday, 12 people have been taken into custody including HDP Konak district co-chair Hayat İzgi, HDP administrators Ramazan Efendioğulları and Mustafa Koyuncu.
HDP İzmir provincial branch said that the arrests will not intimidate them and called for the immediate release of those detained with unlawful motives.
Those detained in İzmir today are: Hayat İzgi, Ramazan Efendioğulları, Mustafa Koyuncu, Yahya Kezer, Kemal Aslan, Nezir Aras, Hamit Sarı, Gülseven Turgal, Salih Hüldür, Sultan Demiroğlu, Yaşar Sızıcı, Memet Değirmen.