16 countries condemn Iraqi "excessive use of force" on protesters
Demonstrations in Iraq began in October 2019.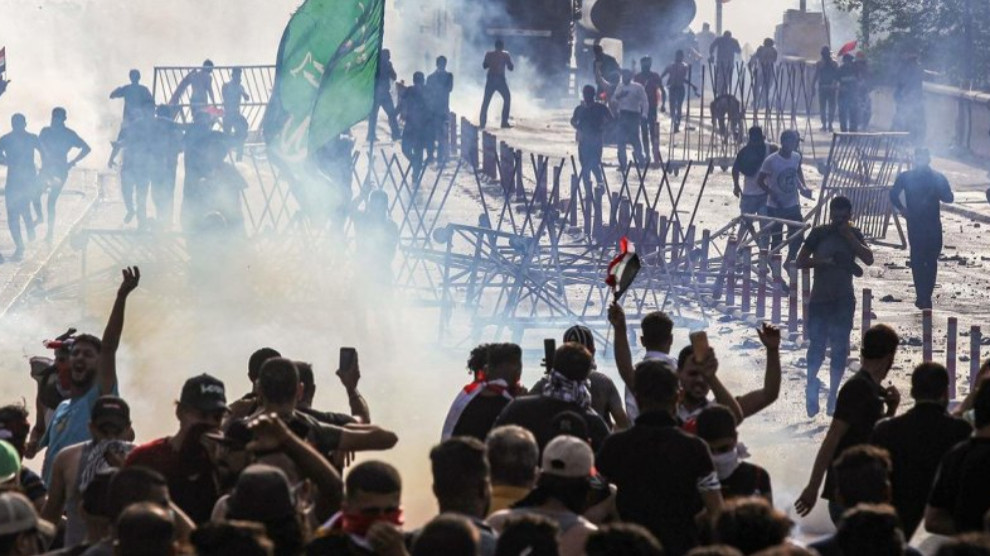 The embassies of 16 countries condemned Iraq's use of force against protesters.
The diplomatic missions urged the Iraqi government to ensure a "credible investigation and accountability" for those responsible of hundreds of dead among protesters.
Demonstrations in Iraq began in October 2019 involving the cities of Najaf, Karbala, Basra, Divaniye, Nasıriye, Zikkar, Mussena, Missan, Babylon, and Baghdad.
The other countries were Britain Canada, Croatia, Czech Republic, Finland, France, Germany, Hungary, Italy, the Netherlands, Norway, Poland, Romania, Spain and Sweden.
As a result of the intervention of Iraqi security forces, about 600 hundred demonstrators have been killed and more than 25,000 have been injured.
Figures are confirmed both by the Independent High Commission for Human Rights of Iraq and Amnesty International.
Renewed violence occurred over the weekend, with attacks by security troops and Iran-backed militias.
In Baghdad and southern cities at least 17 civilians were killed and 250 wounded over the past three days.
Populist cleric Moqtada Al Sadr last week withdrew his support for the Iraqi uprising, pulling out protection for demonstrators and allowing a government crackdown to crush the protest movement.
The ambassadors called on the Iraqi government to "respect freedoms of assembly" and the right to protest peacefully.
They also urged protesters to keep demonstrations peaceful. The ambassadors "call on the government to guarantee credible investigations and accountability for the more than 500 deaths and thousands of injuries of protesters since October 1."