240 SDF fighters join the Operation Cizire Storm
240 SDF fighters have completed their training and joined the Operation Cizire Storm.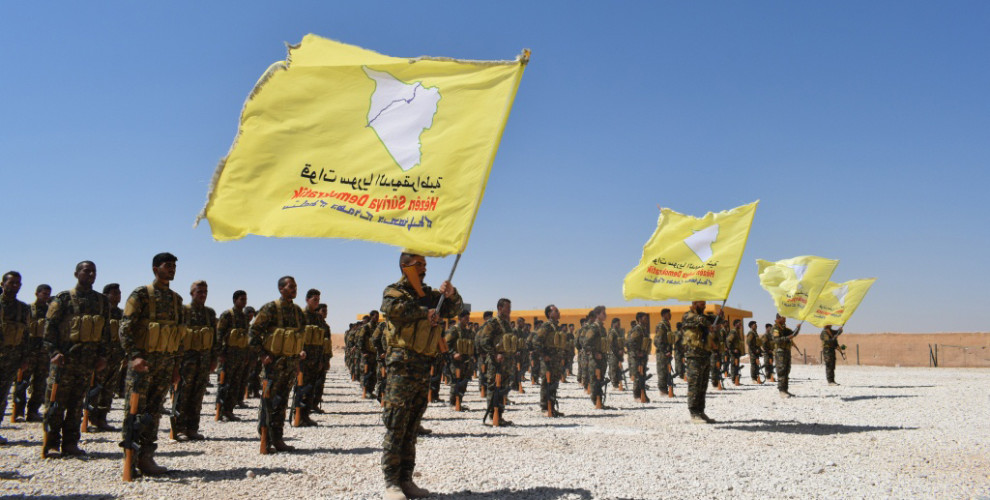 The training cycle "Martyr Serhed Hesekê" initiated at Martyr Dijwar Efrin Academy in Girê Spî (Tal Abyad) has ended. 240 fighters for the Syrian Democratic Forces (SDF) have joined the military and ideological training which lasted 15 days.
Ending of the training was marked by a ceremony which began with one minute's silence in memory of all those who fell in the struggle.
Following a speech by SDF commander Ciwan Genterî, the fighters took their oath and set off to Deir ez-Zor to join the ongoing Operation Cizire Storm.