25 terrorists killed, 36 others wounded in Afrin
The Wrath of the Olive Operation Room announced that 25 terrorists were killed and 36 others wounded as result of the explosion in Afrin on Thursday.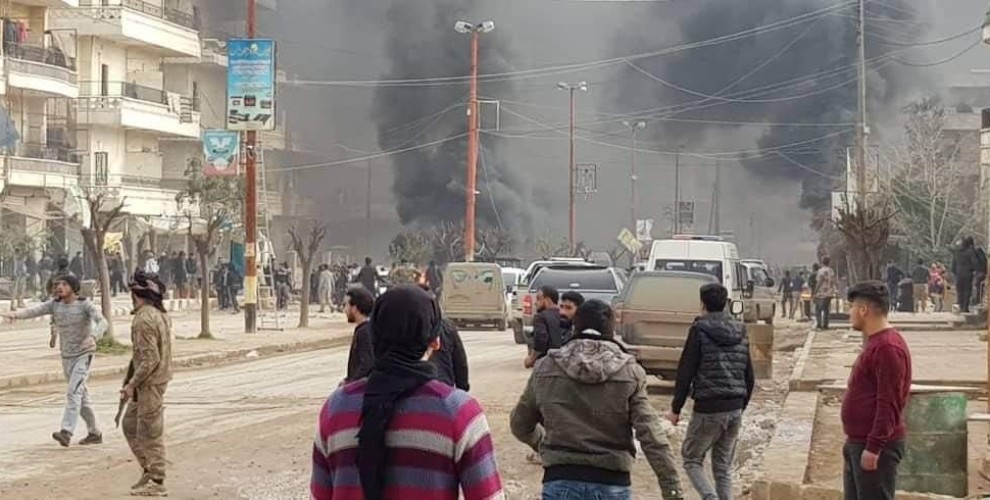 The Wrath of the Olive Operation Room released a statement claiming responsibility for the action that targeted occupation forces during a parade in Afrin city center on Thursday.
The Operation Room said that their forces continue their operations against Turkish-backed mercenaries in Afrin and other regions of Northern Syria.
Remarking that the women and children massacred in Afrin will not be forgotten, the statement stressed that operations against the occupation forces will continue and the people of Afrin will return to their land soon.
The statement continued; "An action carried out by our forces targeted Turkey's mercenaries with a bomb-laden car on Villat Street near the Dersim Hospital in Afrin city center on February 21st. The action left 25 invaders dead and 36 others wounded, including 4 members of the Turkish intelligence service.
We, the Wrath of the Olive Operation Room, state that our actions of vengeance against mercenaries in Afrin and other occupied regions will continue until Afrin and entire Northern Syria is freed from the terror of Turkey and allied mercenaries."