33 detained as police attack march to Gemlik in Istanbul
Attacking the Gemlik March in Istanbul, police detained at least 33 people, including politicians.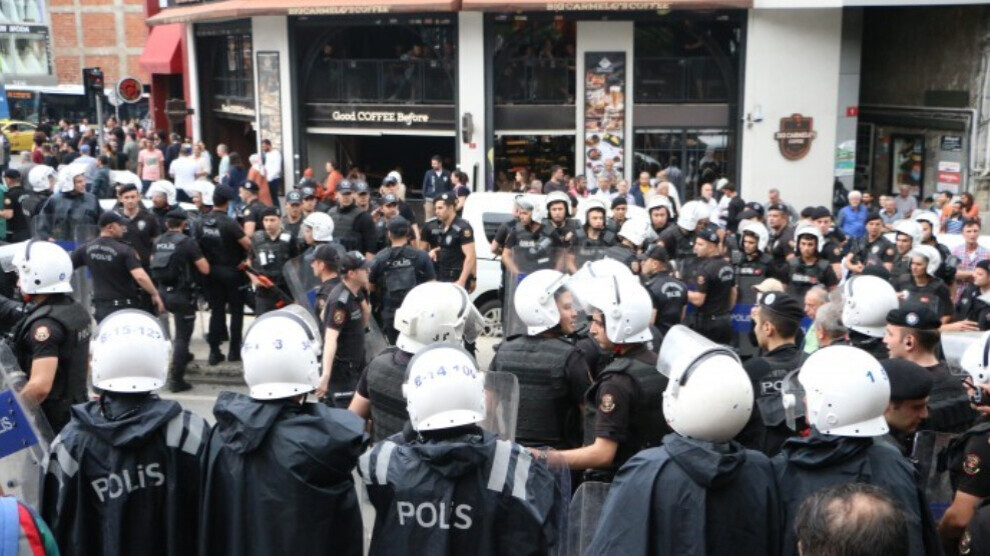 In order to end the isolation against Kurdish people's leader Abdullah Öcalan and to ensure his physical freedom, Kurdish parties and civil society organisations want to hold a march to Gemlik district of Bursa from many cities in North Kurdistan and Turkey this Sunday.
Thousands of people have gathered in Kadıköy district of Istanbul before launching the march to Gemlik, a harbour town in the province of Bursa from where ships are sailing to the prison island of Imrali, where Abdullah Öcalan is being held with three other Kurdish prisoners under strict isolation conditions.
The march is organised by the Peoples' Democratic Congress (HDK), the Free Women's Movement (TJA), the prisoners' solidarity association MED TUHAD-FED, the Peoples' Democratic Party (HDP) and the Democratic Regions Party (DBP) under the motto "For the defence of freedom and against the policy of isolation - March to Gemlik".
The parties and civil society organisations demand a "democratic and civilised step" from the Turkish government to solve "the mother of all problems", the Kurdish question, through dialogue and to achieve social peace. For this to happen, the isolation of Abdullah Öcalan must be lifted and he must return to the negotiating table, they state.
In Istanbul, one of the main starting points for the march, police forces staged a crackdown on masses who gathered in the Kadiköy district on the Asian side of the Bosphorus metropolis earlier today.
At least 33 people were taken into custody, including HDK co-spokesperson Esengül Demir, ESP co-chair Özlem Gümüştaş, HDP Istanbul provincial co-chairs Ilknur Birol and Ferhat Encü, SYKP Istanbul provincial co-chair Roni Gören and Revolutionary Party Vice President Burcugül Çubuk.