4 HDP hunger strikers imprisoned in Amed
4 HDP members who started hunger strike against the isolation of Öcalan in Amed and were later detained in a police raid, have been sent to prison.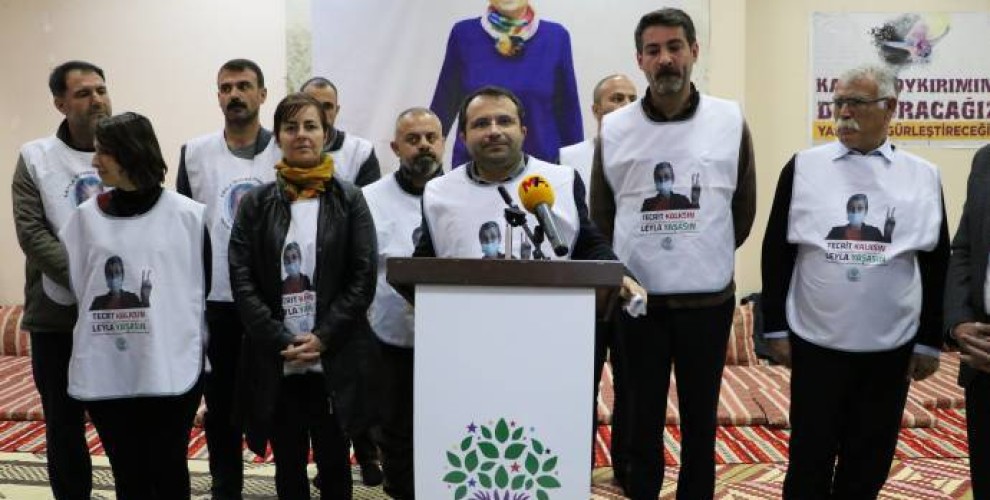 More people are joining the hunger strike resistance initiated by DTK (Democratic Society Congress) Co-chair and HDP (Peoples' Democratic Party) MP Leyla Güven in Amed (Diyarbakır) prison demanding an end to the isolation regime executed against Kurdish People's Leader Abdullah Öcalan in Imralı island prison. Leyla Güven is on her 125th day of indefinite hunger strike and is in critical state of health.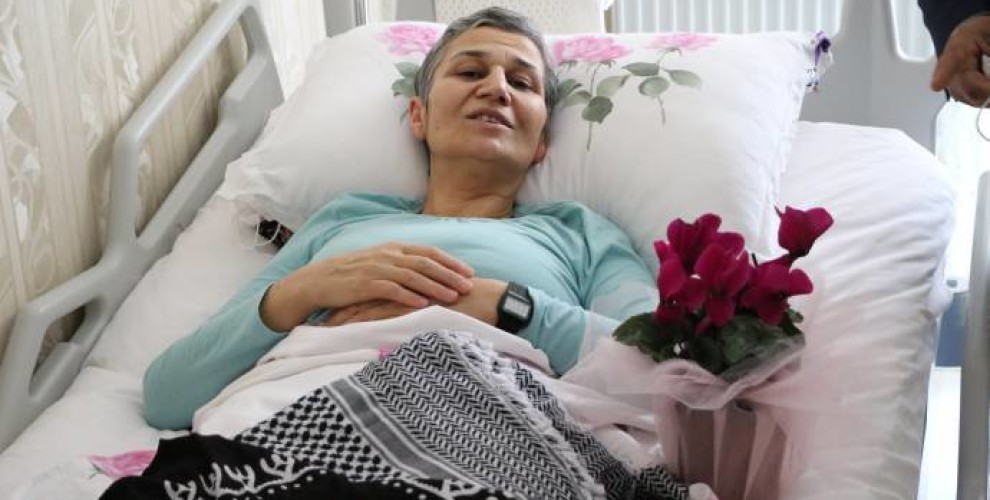 HDP member Nasır Yağız, who joined the hunger strike resistance in Hewler (Erbil), is on his 112nd day and his health is critically deteriorating.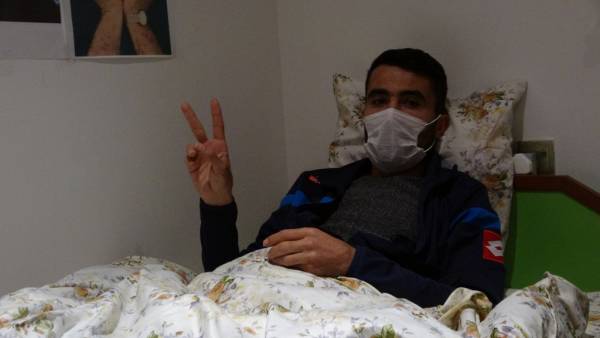 The hunger strike started in prisons is on the 87th day, that by 14 activists in Strasbourg on the 86th. The fast of İmam Şiş in Wales is also on day 86.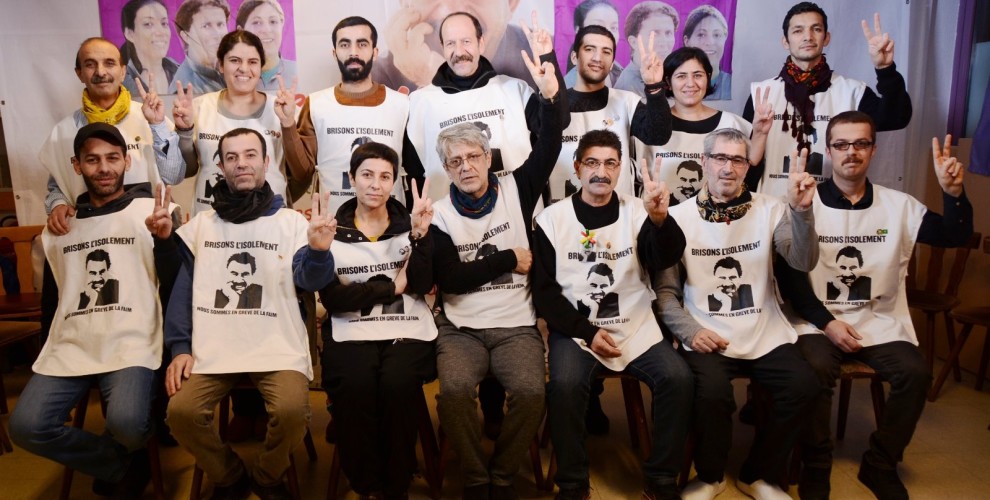 While indefinite hunger strikes in prisons across Turkey and North Kurdistan continue with further massive participation, including prominent Kurdish politicians like Sebahat Tuncel and Selma Irmak, more deputies from the HDP have joined in the resistance in Amed last week.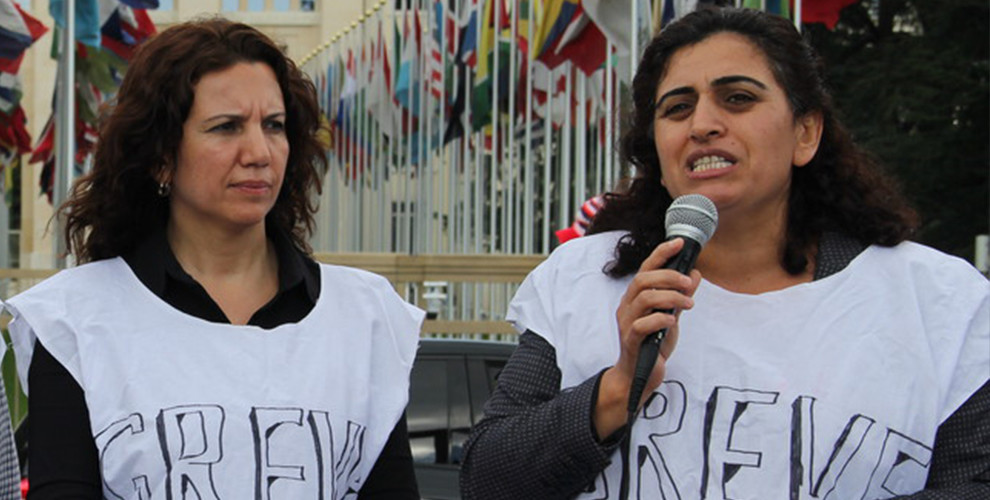 Deputies Dersim Dağ, Tayip Temel and Murat Sarısaç joined the indefinite non-alternating hunger strike in Amed, as well as party members Sevican Yaşar, Salih Cansever, İsmet Yıldız, Salih Tekin, Bilal Özgezer, Abdulhalik Kurt and Yusuf Ateş.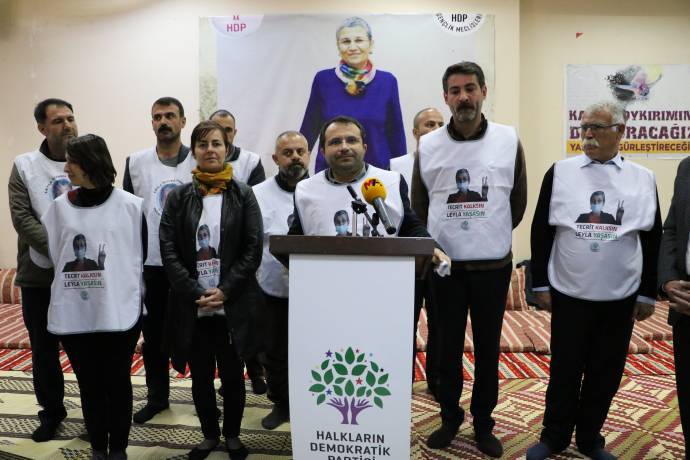 On March 8th, police carried out a raid on the HDP building where the hunger strike is taking place, breaking the door and windows of the building to get in by use of force. HDP deputies Tayip Temel and Murat Sarısaç were battered and 7 activists were taken into custody by the police.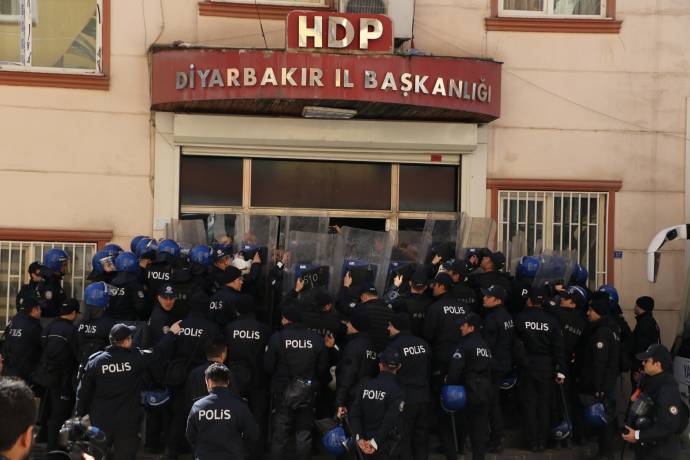 Of the 7 HDP members who were detained in the raid and were referred to court, 4 were remanded in custody.
While Abdulhalik Kurt, Yusuf Ateş and Salih Cansever were released after giving a statement at the prosecutor's office, İsmet Yıldız, Salih Tekin and Bilal Özgezer were remanded in custody for alleged "membership to a terrorist organisation".
This was the second police operation against the hunger strike action in HDP building. On March 3 when the hunger strike in the HDP building started, police raided the HDP offices and detained 5 hunger strike activists on orders of Turkish Interior Minister Süleyman Soylu.