4 social leaders and 1 indigenous guard killed in Colombia
Four social leaders and an indigenous guard killed in Colombia this week.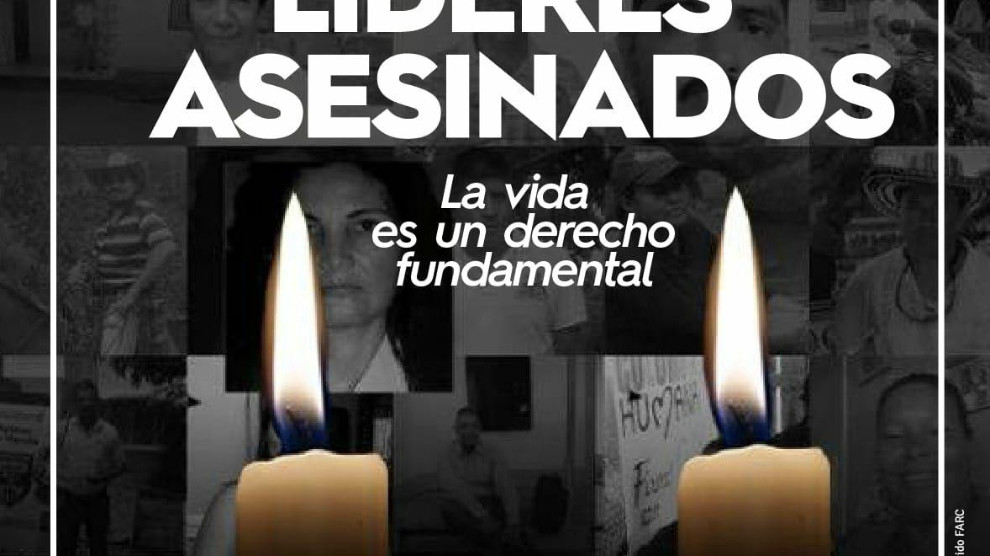 The Ombudsman of Colombia denounced the murder of indigenous guard Anuar Rojas Isaramá.
Isaramá was killed by armed men in the tourist area of the department of Chocó, in the northwest of the South American country.
The crime recorded in the Nuquí municipality led to the forced displacement of around 80 members of the Embera Jagua ethnic group.
The Human Rights Network of the Putumayo province had reported on Thursday the murder of Emilio Campaña, between the municipalities of Puerto Guzmán and Puerto Caicedo, as well as that of Óscar Quintero, who was attacked by a group in his home.
In addition to these two murders, a third social leader, Mireya Hernández Guevara, was allegedly assaulted with firearms while going home with her husband in Algeciras, municipality of the department of Huila. 
Hernández died while being transferred to the health center in the region. 
The indigenous authorities in northern Cauca denounced the murder of the leader and traditional doctor, Virginia Silva, in Páez, which occurred last Tuesday.
The 71-year-old indigenous leader was in her home, in the village of El Canelo, in the Belalcázar - Páez Indigenous Reserve, according to the Nasa Cabildos Association.