5th hearing held for Kurdish man in Stuttgart
The 5th hearing was held today in the case against Kurdish man Salih K. in the Stuttgart State Court. Salih K. and his lawyer Carl Heydenreich were present in the hearing.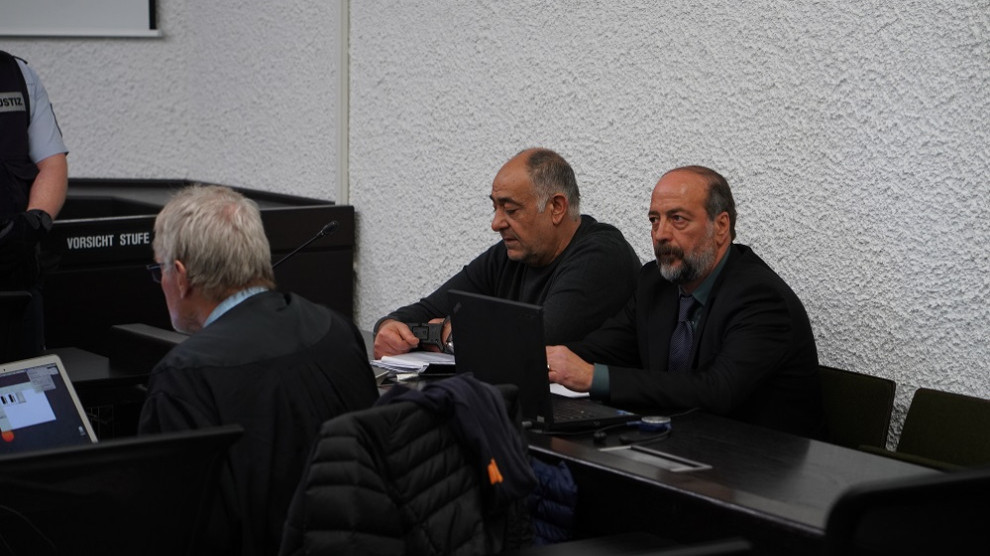 A policeman from the state criminal bureau testified in the hearing. The officer submitted some documents to the court and spoke about his observations of Salih K. during his detention. When asked by the chief judge, "What is your position?" he said, "The follow up of subjects that constitute crimes on social media." The police officer was asked what languages he speaks other than German, and said he speaks Turkish.
The police officer said, "I am not entirely well versed about this case, but I was there as an interpreter when Salih K.'s house was searched. I don't know anything else outside of that, and I am not the actual person that handled the case."
After the testimony, Salih K.'s written defense was read out. Salih K. said the following in his defense:
"We, like everybody else, come together occasionally in the context of our own cultural values. But, as I was engaged in legal politics in Turkey, here in Germany I also acted within the rights granted me by the German constitution when I went to Kurdish associations. This does not mean we do anything illegal there. These are natural and humane rights. For whatever reason, with this approach you are terrorizing us Kurds and presenting us as such to the public eye. Why is there an attitude of terrorization when Kurds come together? It is important to understand that. I am a Kurdish politician and I can engage with NGOs as per my rights for social and cultural solidarity. What problem could that pose?"
Salih K.'s health issues haven't been addressed and his prison conditions haven't improved. The next hearing was postponed to May 27.