670 intellectuals say no to 'fratricidal war' among Kurds
"We don't want a fratricidal war," said 670 intellectuals in a text they sent to the authorities of South Kurdistan. The statement demanded the forces sent to Zînî Wertê to withdraw.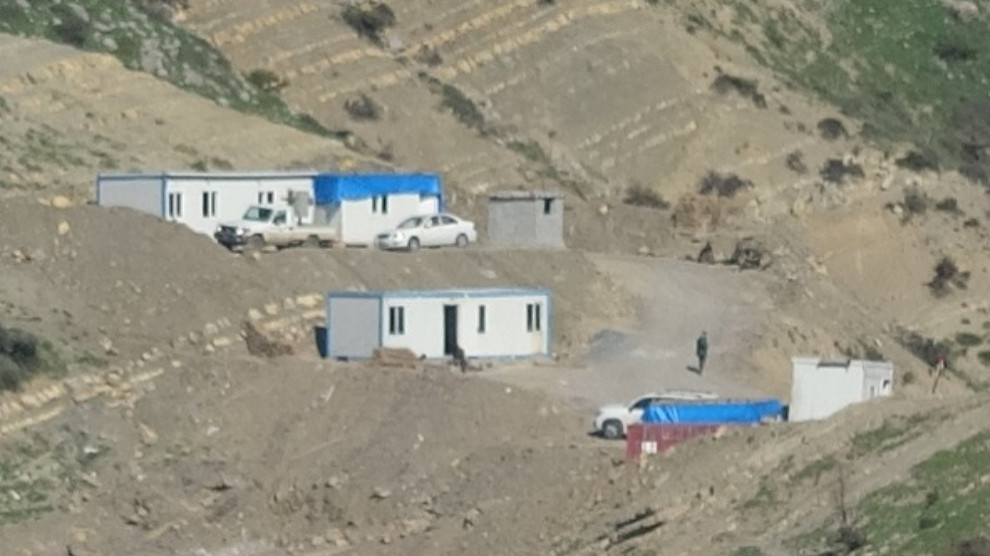 670 intellectuals and artists signed and sent a letter to all parties in the South Kurdistan parliament, the Ministry of Peshmerga, the Presidency of the Federal Parliament, Federal President Nechirvan Berzani, Prime Minister Masrour Berzani, Deputy Prime Minister Kubat Talabani. The letter was also emailed to the Berlin Federal Government Representative.
The text said: "We are representatives of parties, institutions and organizations living in Europe. As intellectuals, academics, jurists, politicians, writers, artists, democrats and patriots from all Kurdistan we denounce the dirty tricks carried out in South Kurdistan by the Turkish state."
The text added: "As we all know, the history of this state is full of hostile policies and actions towards the people of Kurdistan. Recently, the provocation of Zînê Wertê in South Kurdistan was an attempt to put Kurds against Kurds. We clearly see that this hostile state wants to bring the forces of the Kurdistan People's Movement into civil war.
In the face of this plan and the genocide project against our people, will we, as the leading forces of the people of Kurdistan, remain silent? No, we should not stand waiting and on behalf of the following institutions and organizations, we call on Peshmerga, guerrillas and fighters to frustrate this treacherous plan, and take common stance to reject this provocation."

The statement continued: "The forces that were recently deployed in Zînê Wertê must immediately retreat to their old places, because they were the main cause of conflict. We won't accept a fratricidal war."
The signatories also "reiterate the call to the international institutions and states with relations with Turkey: They should not be a partner in these dirty policies carried out by the fascist Turkish state and should not be a tool for its malicious plans. On the contrary they should stand next to the free and equal struggle of the people of Kurdistan!"
The first signatories are as follows:
Prof. Dr. Hamit Bozaslan - France
Prof. Dr. Haji Akman / Bergen University - Norway
Prof. Al. Dr. Ibrahim Seydo Aydogan / INALCO University - Paris
Prof. Dr. Kirmanc Gundî / In the field of Administration and Education - America
Prof .Dr. Salar Basira / University of Dusseldorf - Germany
Dr.Murad Hesen Xidir / Flinders University Teacher - Australia
Cemal Xeznedar / writer and journalist, head of the Kurdistan-Germany Research and Enlightenment Center
Engin Sustam / Academic
Dr.Adnan Emin / Psychologist
Dr. Osman Ismail / University Teacher - UK
Hajar Rashid usman / former peshmerga and sociologist - Holland
Sabah Rashid Necmedin / Old Peshmerga - Germany
Arif Hama Amin / Peshmerga veteran and activist - Germany
Viyan Kamal rauf / Filmmaker - Holland
Anwar Almann / Writer and translator - Germany
Luqman Ghafour / Journalist- America
Talib Rasul Hama Farac / Artist and activist - Uk
Khalid Shaida / Poet and Writer - Germany
Ismail Tenya / Journalist and Writer - Germany
Karim / Academic  - UK