90 people detained in political genocide operations in 8 cities
Many people including journalists and politicians have been taken into custody in Amed.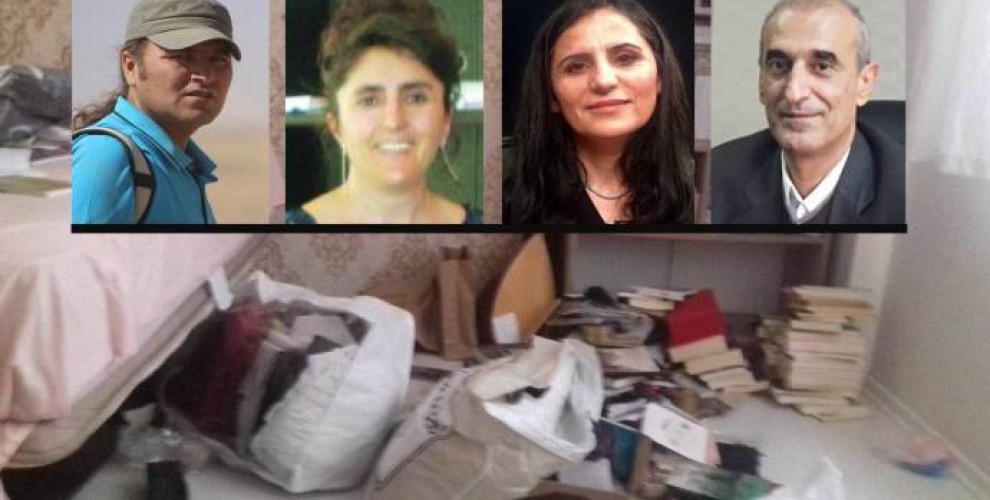 As many as 90 people were detained in 8 cities as result of house raids carried out by Turkish state forces in Turkey and Northern Kurdistan last night.
In the main Kurdish city of Amed (Diyarbakır), more than a hundred houses were raided at midnight. Journalist Abdurrahman Gök and HDP (Peoples' Democratic Party) Amed provincial branch co-chair Mehmet Şerif Çamçı are among the dozens of people taken into custody in the operation.
Police raided Kurdish journalist Gök's flat with long barreled weapons and carried out a detailed search inside. Gök had his boks, magazines and Professional equipment seized by the police.
As part of the same operation, journalist Semiha Alankuş was taken into custody in Istanbul and she will reportedly be taken to Amed.
On the other hand, armored police vehicles have surrounded the HDP Amed branch Office.
Turkish Ministry of the Interior announced that 00 people have been detained in 8 cities today; 80 in Amed, 3 in Istanbul, 2 in Van, 1 in Şırnak, 1 in Urfa, 1 in Batman and 1 in Mersin.