Ömer Öcalan: AKP turned Antep into the center of ISIS
Police prevented HDP members from protesting the political genocide operations in Antep. HDP MP Ömer Öcalan said the AKP made Antep the center of ISIS.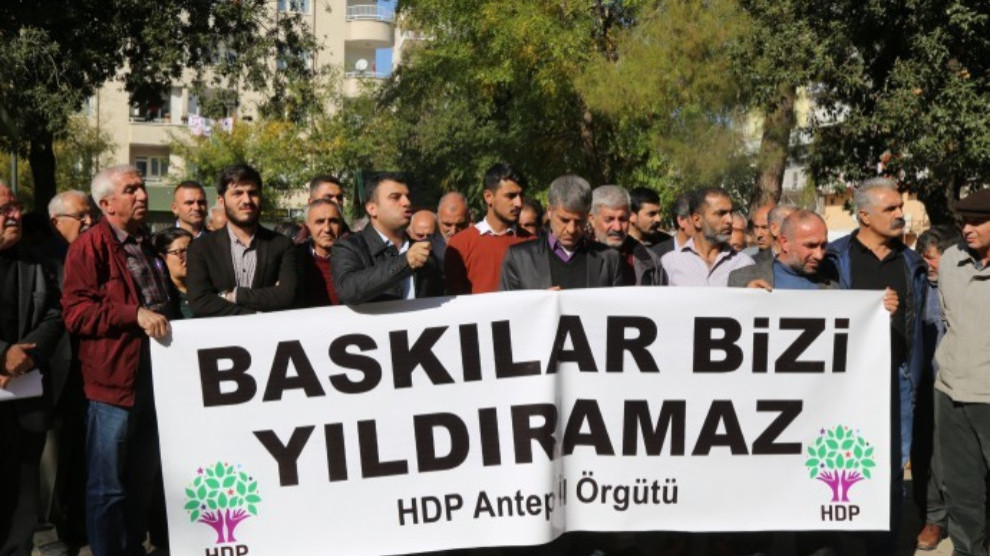 The Peoples' Democratic Party (HDP) and Democratic Regions Party (DBP) executives and members organisted a protest in Yeşilsu Park, in Urfa to condemn the arrest of 52 party members in the latest police operations.
HDP Urfa deputy Ömer Öcalan and other party officials wanted to go from the Provincial party's building to the park but were stopped by police.
Speaking in front of the provincial building, HDP deputy Ömer Öcalan addressed the government by saying: "This is a campaign to oppress the Kurdish people. The ISIS terrorist organization has killed dozens of people. What did you do in return? This city has turned into the center of ISIS cell structure instead."