Şahin: Ending isolation is a contribution to peace
ÖHD Amed Branch Chair Muharrem Şahin called on the government to put an end to the isolation policy imposed on Öcalan and to consider his contribution to social peace.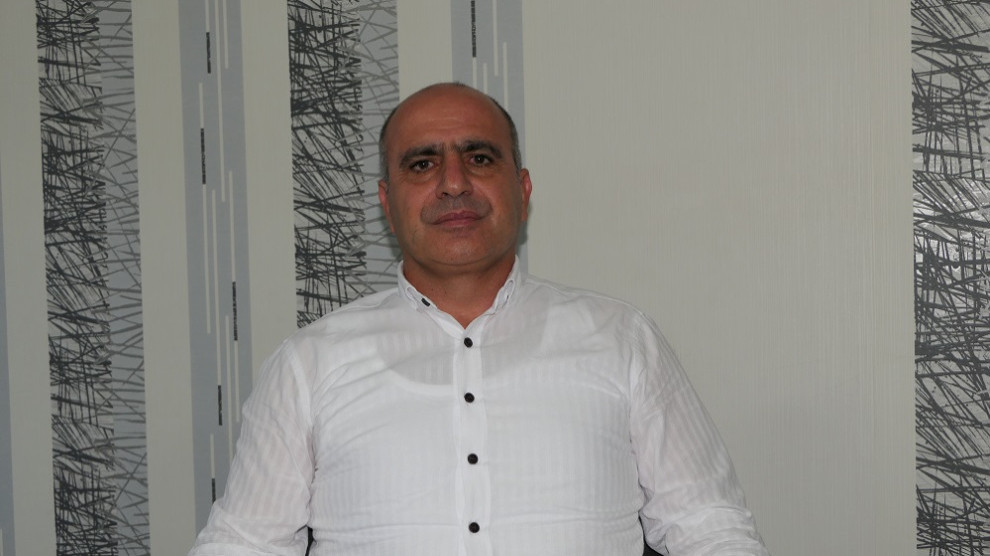 ÖHD Amed Branch Chair Muharrem Şahin said: "We have all witnessed the sensitivity that Mr. Öcalan has displayed in times of social tension in the past," and added that if communication is provided, he will again contribute and solve many problems.
The aggravated isolation policy imposed upon Kurdish people's leader Abdullah Öcalan has been continuing uninterruptedly for 21 years. Even though the isolation was eased at times, it is now getting heavier.
Muharrem Şahin, Head of the Amed Branch of the Libertarian Lawyers' Association (ÖHD), reminded that people protect their physical and mental health by establishing dialogue. "Imrali isolation has been going on for many years in this state. The severing of Mr. Öcalan's relations with his family, lawyers and the outside world and the prevention of meeting with the other three prisoners, shows the hardship of isolation. The CPT confirmed what we have been saying for years in its latest report."
Isolation is a crime against humanity
Stating that everyone has to respect the existing laws, including the government, ministers and bureaucrats, Şahin continued: "It has been said that isolation is a crime against humanity. Mr. Öcalan is someone in prison and as such has legal rights. The other day, we saw that the HDP was defined as a "so-called party" in Antep. The HDP is considered as something that does not exist. People are judged when you say otherwise. Support for Leyla Güven and the hunger strike she embarked upon is considered a crime in the indictments. Leyla Güven went on hunger strike to protest isolation. She demanded to enforce the prison regulations and to end to the isolation. These hunger strikes are now turning into death fasts. In order to enforce laws, people are going on hunger strike, they are dying. This is where all of us as a society should focus. People die to demand the respect of the law."
Öcalan will give his contribution to peace
Şahin said: "We have all witnessed Mr. Öcalan's sensitivity at times of social tension. Currently, there is tension in the society. If communication is re-established, Mr. Öcalan will again give his contribution. In fact, his solution proposals can solve not only the Kurdish problem, but many problems in the Middle East. I think that isolation must end. The source of all problems in the Middle East is the non-implementation of democracy and law. The law is not concerned with the solution of any problem, it deals with the consequences of problems. Its implementation will surely bring benefits, but democracy should come first. If democracy is established, if we protect all beliefs and societies by law, then the law will be fruitful. If there is no democracy, there is no law. The reconciliation of democracy and law will solve the problems of societies."