Şenyaşar family blames Turkish judiciary for being complicit
The Şenyaşar family said that the Turkish judiciary is complicit in the massacre against the family.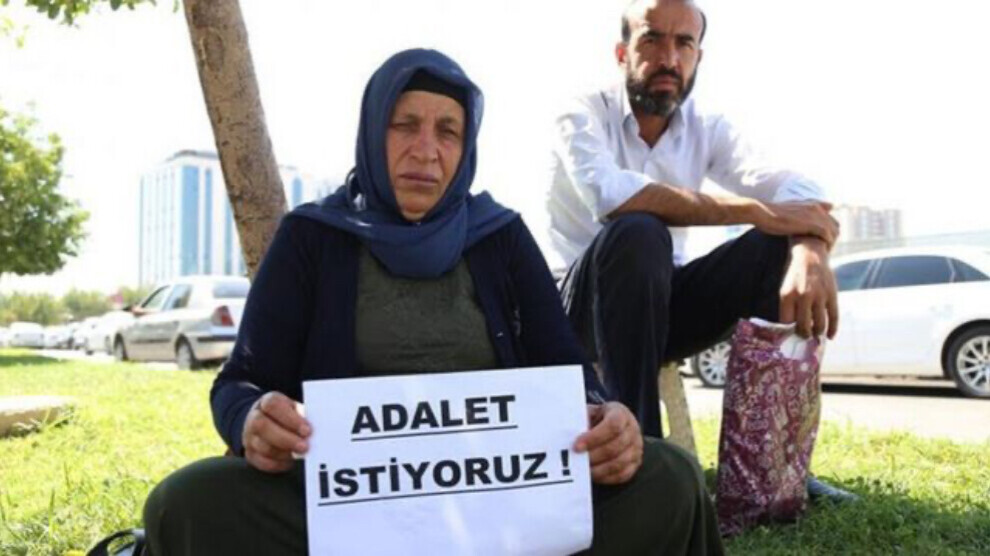 The Justice Vigil that was launched on March 9 in front of the courthouse in Urfa by Emine Şenyaşar, who lost her husband and two sons in an armed attack in Suruç district of Urfa on 14 June 2018 that involved the bodyguard and relatives of AKP Deputy İbrahim Halil Yıldız, and her son Ferit Şenyaşar who was injured in the same attack marks its 226th day. The family left their house in Suruç district in the morning hours and went to the front of the courthouse in Urfa, 45 kilometres away from their house, and started the vigil in the area called "Şenyaşar Family Justice Corner".
"The perpetrator of the massacre in a state hospital should not be granted a seat in Parliament. A parliamentary investigation commission should be established. The incident should be investigated in all its details," the family said on their social media account.
"The deputy and his relatives attacked us at work and committed a massacre in a state hospital. They destroyed our family. One of my brothers was sentenced to 37 years based on a political decision. There was a massacre in the hospital, but there has been no lawsuit. Law does not prevail in the courthouse because those who committed a massacre are a deputy and his relatives. By remaining silent prosecutors and judges become accomplice to the massacre," Ferit Şenyaşar said.
Şenyaşar pointed out that the parliament has not probed into the incident in the last 3 years. "I am calling on the deputies who deliberately remain neutral over the incident: This is a sin, do not remain silent. Let the law prevail," he added.