Şenyaşar family calls for joint struggle against injustice
The Şenyaşar family called on the bar associations of Istanbul, Izmir and Ankara "to stop this injustice together".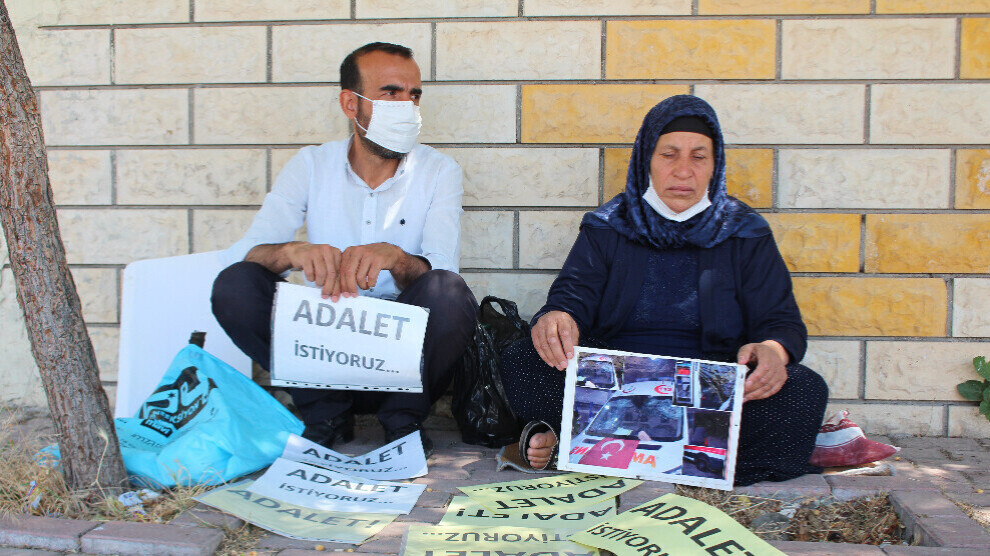 The Justice Vigil which was launched on March 9 in front of the courthouse in Urfa by Emine Şenyaşar, who lost her husband and two sons in Suruç district of Urfa on June 14, 2018 in an armed attack that involved AKP Deputy İbrahim Halil Yıldız's bodyguards and relatives, and her son Ferit Şenyaşar who was injured in the same attack marks its 198th day.
The mother and son came to the area called "Şenyaşar Family Justice Corner" in front of the courthouse earlier this morning and started their vigil with banners that read "We demand justice for everyone".
The family informed the lawyers and the public about the Justice Vigil which will enter its 200th day on Friday, September 24.
"A mother has been demanding justice outside the courthouse for 6 months for her sons and her husband who were murdered. The whole world heard their lament. We will say stop to this injustice on Friday together with the defence lawyers," the family said on the social media, tagging the accounts of Istanbul, Izmir and Ankara bar associations.