Şenyaşar family's justice vigil enters 218th day
"The truth will definitely be revealed one day" said the Şenyaşar family on the 218th day of their resistance.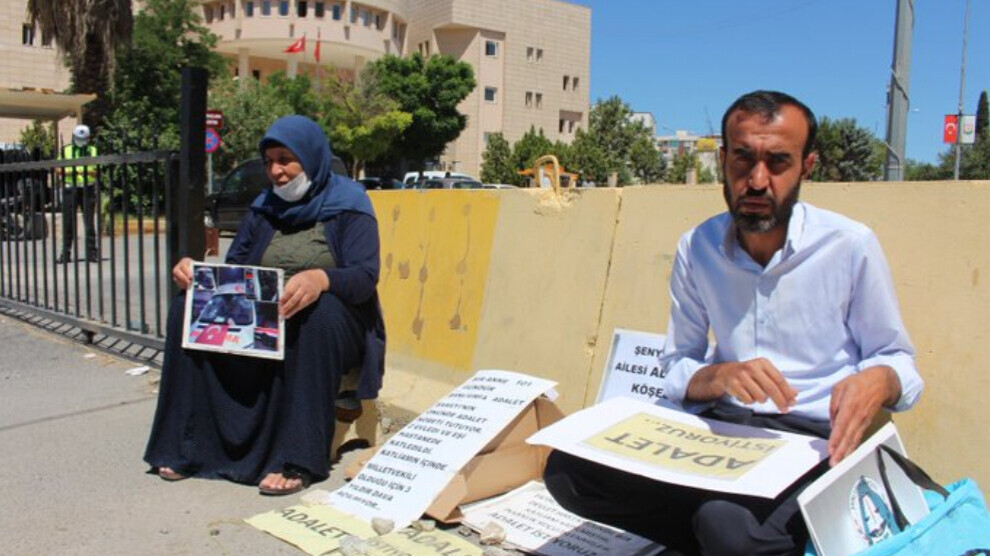 The resistance of Emine Şenyaşar, who lost her husband and two sons in an armed attack by the bodyguards and relatives of AKP Deputy İbrahim Halil Yıldız on June 14, 2018 in the Suruç district of Urfa province, and her son Ferit Şenyaşar, who was injured in the same attack, is continuing on its 218th day.
In the early hours of the morning, the mother and son came to the area called "Şenyaşar Family Justice Corner" -45 kilometres away from their house-and continued their vigil without banners since the police seized them on the 200th day of the protest. The family informs lawyers and the public about the injustice they have been subjected to since three members of their family were killed over three years ago.
"Despite the injustice we have been subjected to in front of the courthouse, there is hope in every breath we take. Even though the authorities in Şanlıurfa Palace of Justice do not hear us, there are those who do. The truth will definitely be revealed one day," the family wrote in the social media account by tagging the accounts of Urfa Chief Public Prosecutor, Istanbul Bar Association head Mehmet Durakoğlu and the General Assembly of the Parliament.