A boulevard to honour martyrs on the Deir ez-Zor-Raqqa road
The statue and boulevard, made by the Karama People's Municipality, will be ready by the end of August.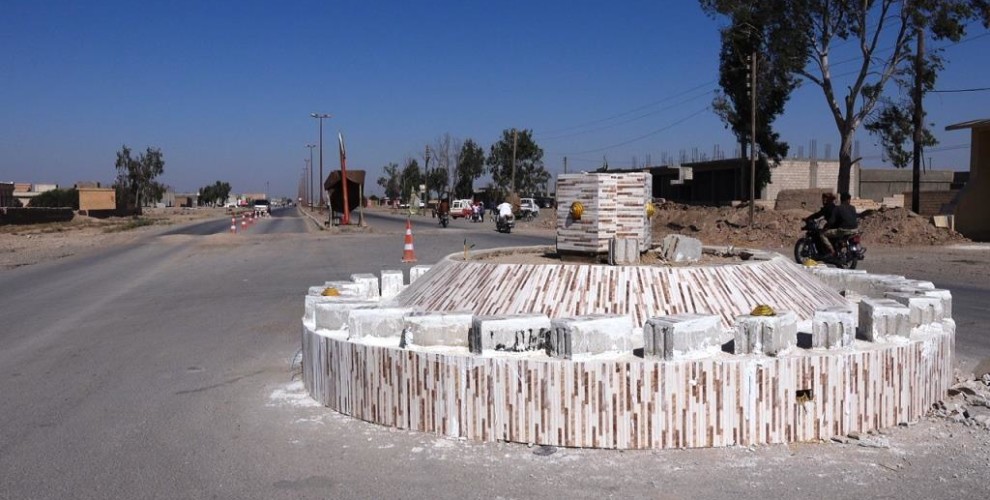 The Syrian Democratic Forces (SDF) have been working with the Karama People's Municipality since they liberated the area from the DAESH (ISIS) mercenaries. 
The municipality has decided to honour the memory of the martyrs who lost their lives to free the town by creating a boulevard and a statue on the Deir ez-Zor-Raqqa way. 
The statue that will be created to remember the martyrs, will be representing a human figure holding a olive branch in his hands. 
The boulevard, which is under construction, will also help relieving the mobility of the vehicles in the area. It has been confirmed that the work has been 50% completed and will be over by the end of August.
Karama People's Municipality Working Office member, engineer Faisal Bayram, told ANHA that the boulevard they are building is a very small token of gratitude to the martyrs who sacrificed their lives for the free life of the people of the region.
The town of Karama was liberated by the SDF fighters on 20 March 2017.