AANES representation in Germany: Turkey's aggression serves to support ISIS
The AANES representation in Germany warns of a resurgence of ISIS in Syria in view of the Turkish war of aggression and calls on the German government to take responsibility.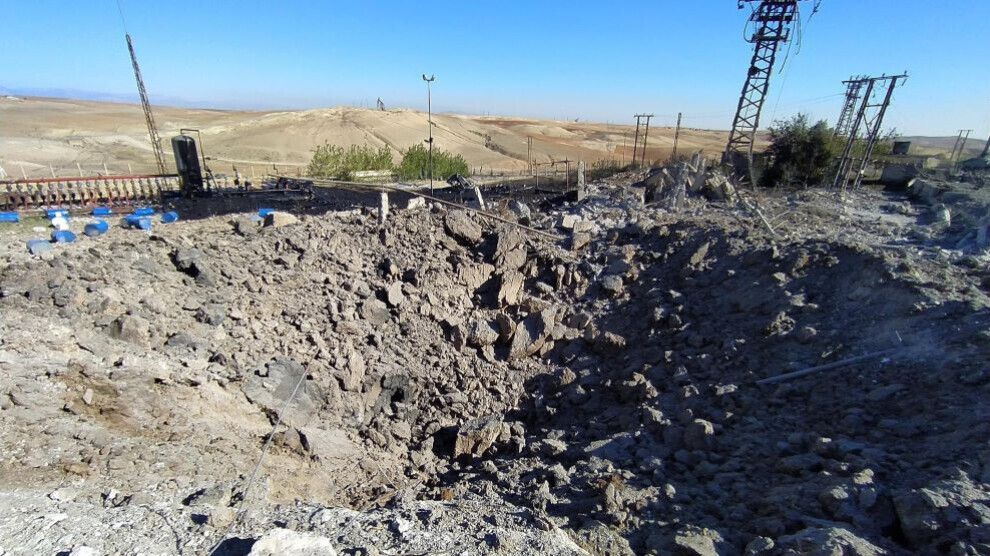 Since the weekend, Turkey has been bombing the areas of the Autonomous Administration of North and East Syria (AANES). The AANES representation in Germany released a statement warning against the strengthening of ISIS and calling on the German government to take responsibility.
Regarding the current status of Turkey's cross-border military operation, the AANES representation said: "At least 25 people have already died as a result of the attacks. On Tuesday alone, 45 places were attacked, including hospitals, schools and oil fields. In addition, Turkey's attacks are increasingly targeting infrastructure that serves the fight against ISIS. On Tuesday, for example, the village of Al-Makman in the Deir ez-Zor region was attacked. There are many ISIS sleeper cells there and joint anti-terrorist operations by the SDF [Syrian Democratic Forces] with the international anti-ISIS coalition. In addition, there was a drone attack on a base of the US-led anti-ISIS coalition in Hesekê, which killed two fighters of the anti-terrorist forces. Today, 23 November, the area around the Jerkin prison in Qamishlo, where many ISIS fighters are held, was also attacked."
Khaled Davrisch, the AANES representative in Germany, said: "The Turkish bombs on north-eastern Syria are a sign of hope for ISIS. Direct attacks on the international anti-ISIS coalition and ISIS prisons can only be interpreted as Turkish support for an ISIS resurgence."
According to AANES' Germany office, more than 12,000 IS members are interned in northern and eastern Syria, plus tens of thousands of family members. Among them are also several thousand who do not have Syrian citizenship. In the past, there have been individual repatriation operations by the Federal Republic of Germany and other states, but these have focused on women and children.
"Interior Minister Faeser has spoken of a joint fight against terrorism. Unfortunately, she is referring to Turkey. We invite the Federal Republic to join the joint fight against ISIS again. Bring back the German ISIS fighters and stop Turkey's ISIS support!", said Khaled Davrisch in the context of the state visit of Federal Interior Minister Nancy Faeser to Turkey this week.