Aberdeen Trade Union Council urges action for Hunger Strikers
At their monthly meeting, Aberdeen Trades Union Council (ATUC) delegates voiced their support for the hundreds of Kurds currently on indefinite hunger strike, and demanded action to end to the isolation of Kurdish political leader Abdullah Öcalan.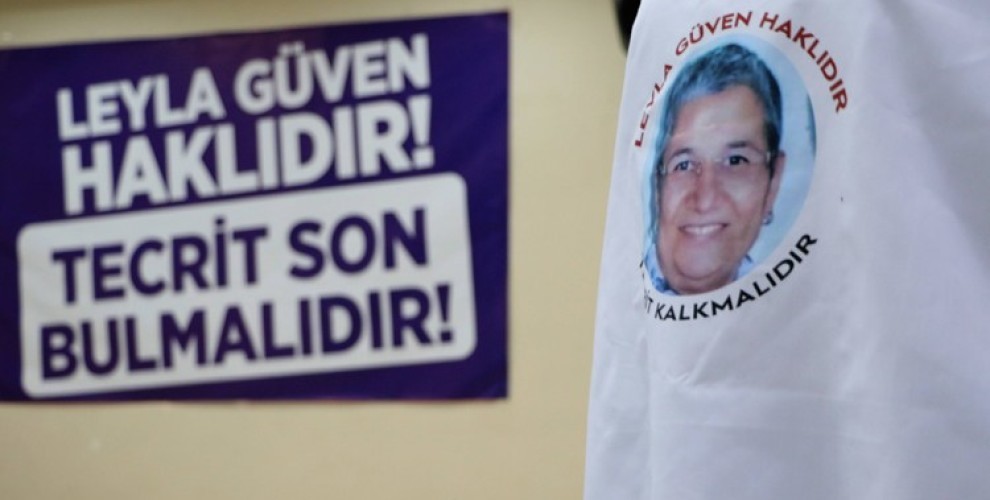 Following a statement of support with the hunger strikers was agreed at the Dundee Trades Council meeting, the Aberdeen Trades Union Council (ATUC) also passed a similar statement.
Fiona Napier, Secretary of ATUC, recently visited the fourteen hunger strikers in Strasbourg, and stressed the need for international solidarity and action; "This is not the first time that Kurds have felt that hunger strike is the only option open to them. Those we spoke with in Strasbourg pointed out that they have tried every other avenue open to them, and it has achieved nothing for the Kurdish cause, or Öcalan. All they are asking from the international community is to recognise and support their action, and for all of us to push our politicians to hold Turkey to account."
The statement reads:
"The ATUC stands with our Kurdish comrades currently on indefinite hunger strike, and echoes their call for an end to the isolation of Kurdish political leader Abdullah Öcalan, incarcerated on the Turkish prison island of İmralı for the past 20 years. Such isolation is deemed a form of torture, outlawed by international law. ATUC calls on the European Committee for the Prevention of Torture to carry out its fundamental duty and visit Öcalan in prison. We also call on our elected representatives to do all in their power to see that pressure is put on Turkey to comply with human rights legislation.
Furthermore, we recognise the respect with which Öcalan is held by millions of Kurds who regard him as their leader; the hugely progressive impact of his ideas on women's rights, democracy, and multi-ethnic society; and the vital role that he can play in negotiating a peaceful settlement between the Kurds and the Turkish Government.
International solidarity and action were required to end South African apartheid and see Nelson Mandela lead his people to freedom and justice after decades of imprisonment on Robben Island. The Kurdish people in their struggle for justice demand no less from us – and they demand justice for their imprisoned leader, locked in isolation in his island prison."
Background
The hunger strikers have one, simple, demand: that the Turkish Government complies with their own constitution and international conventions on human rights and ends the isolation of imprisoned Kurdish leader, Abdullah Öcalan. The first hunger striker was Leyla Güven, a Kurdish MP and political prisoner in Turkey, but there are now over 250 people on indefinite hunger strike in Turkish jails, and across the world. A hunger strike is an action of last resort, only taken when the world refuses to listen.
Öcalan is recognised as their leader by millions of Kurds, and you don't have to be Kurdish to recognise the huge impact of his ideas in bringing democratic practices to Northern Syria, building bridges between different ethnic groups and – especially – ensuring women can take a full part in society. In the last two decades Öcalan has made repeated attempts to negotiate a peaceful and respectful future for the Kurds in Turkey, and the respect that he himself commands makes his role vital to any peace settlement between the Kurds and the Turkish Government.
Öcalan is being denied all visits by lawyers and family members. Isolation is recognised in law as a form of torture.