Academic for peace among many detained in Ankara
Many people including an academic for peace were taken into custody in Turkish capital city Ankara on Friday.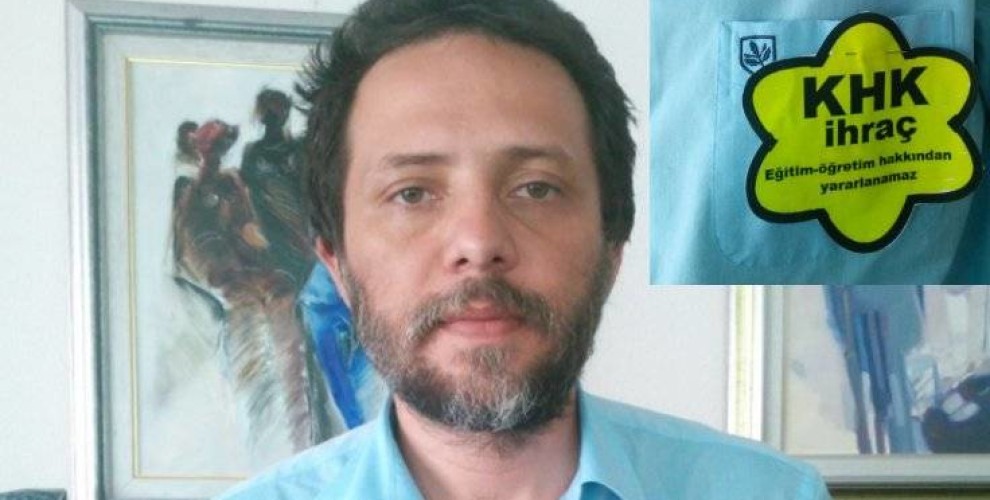 Turkish police forces carried out raids in Turkish capital city Ankara arly Friday morning. Several people were taken into custody in the operation.
The detainees include academic Dr. Cenk Yiğiter from Ankara University, who had signed the declaration for peace against war in the country, and was therefore dismissed.
The academic is reportedly held at the anti-terror branch of police department.
BACKGROUND
More than two thousand academics across Turkey signed a petition entitled "We will not be a party to this crime" in January 2016, calling for a peaceful solution to the military conflict between the Turkish state and Kurdish Freedom Struggle, PKK (Kurdistan Workers' Party). In the petition, the signatories said that they were condemning the state violence against the Kurds and the Turkish state's ongoing violation of its own laws and international treaties.
The academics then faced pressure and legal actions upon an instruction by Turkish President Recep Tayyip Erdoğan who called them "traitors" and "so-called intellectuals". Dozens of those who undersigned the declaration of peace were dismissed from duty or detained by anti-terror police, while their offices were also raided by the police for a detailed search of "evidence of links to terror".
Three academics were even accused of receiving instruction from KCK (Kurdistan Communities Union) through a news article published by ANF on 22 December, 2015, in which KCK Executive Council Co-President Bese Hozat called upon the intellectual and democrat circles in Turkey to support the self-rule resistance of the Kurdish people in order for the achievement of democratization in the entire country. Police described the interview as an "instruction", claiming that the joint declaration of peace was released on 11 January 2016 in line with this news.
The Turkish state continues to target the academics for peace since the joint declaration of their stance towards the war of the Turkish government against the civilian population in Turkey's Kurdish region.
As part of the government's anti-peace aggression against those demanding a negotiated solution to the so-called Kurdish question, more signatories of the Peace Declaration are facing arrests and legal actions since.