Action in Zurich to protest Turkish invasion of NE Syria
An action was organised in Zurich to protest the Turkish invasion of Northern and Eastern Syria.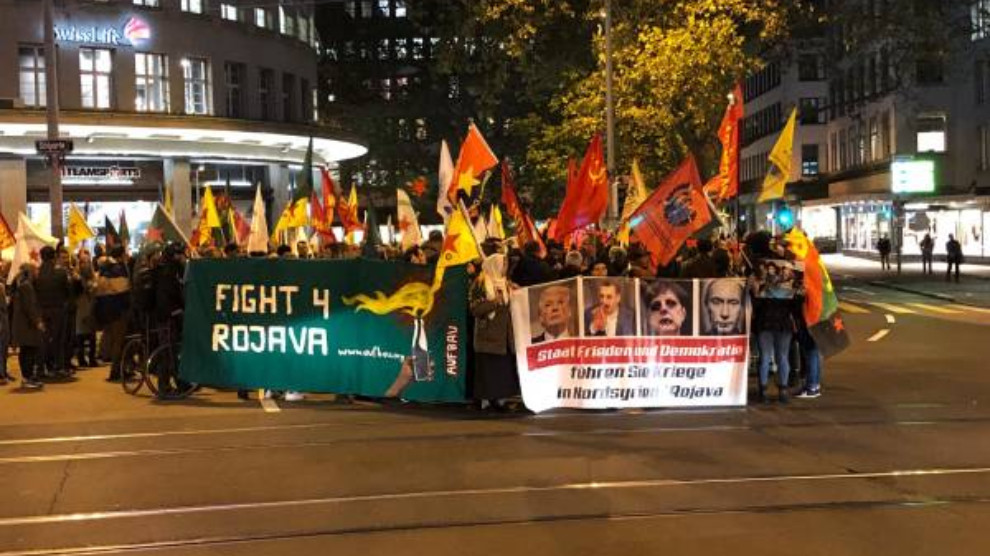 The International Feminist Women's Movement (FIST), Swiss alternative youth organizations, civil society organizations and Kurds gathered at the central train station on Tuesday evening and started marching towards the city center by shouting slogans against the AKP/MHP-Erdogan fascism.
Civil disobedience and blockade actions were held during the march with activists closing the road for a long time.
The action ended in Helvetiaplatz.