Action to boycott tourism in Turkey held in Uppsala
Kurds and their friends living in Uppsala, Sweden, promoted an action in front of a tourism office in the city center to boycott holidaying in Turkey.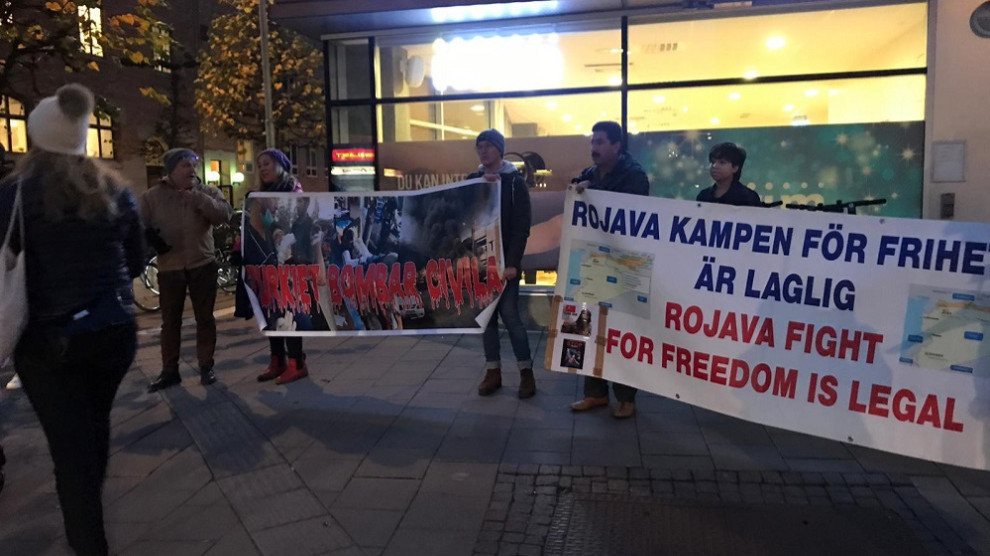 An action was organised in front of a tourist office in Uppsala to boycott holidaying in Turkey and to support Rojava. 
Activists opened banners saying 'Turkey is bombing civilians' and talked to passersby about the need to boycott Turkish tourism and goods. 
Activists exposed the war crimes carried out by Turkey.