Activist charged because of a YPJ flag acquitted
The activist holding a YPJ flag during the protests against the Munich Security Conference was acquitted.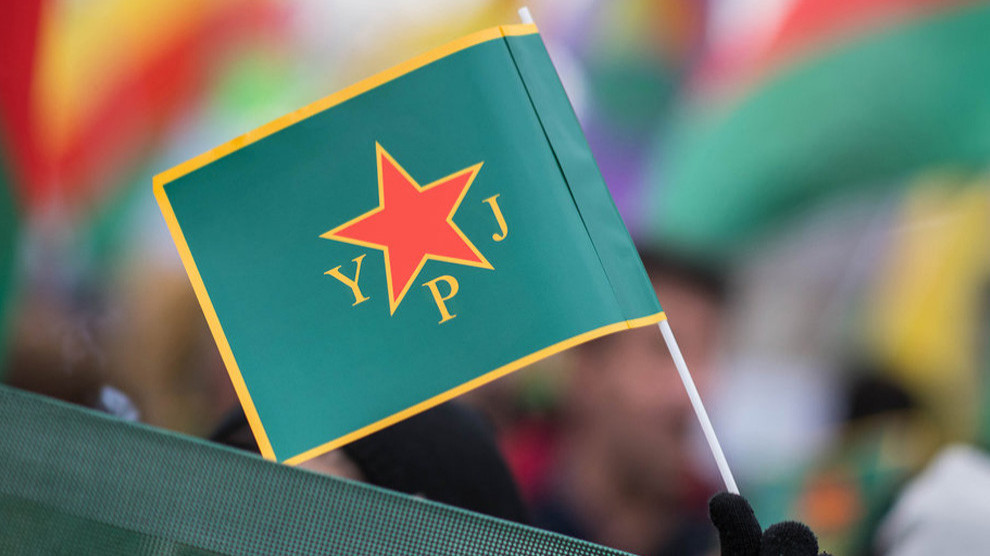 Police and prosecutors in the state of Bavaria, had filed investigations against activists holding and displaying Kurdish People's Leader Abdullah Öcalan's photographs as well as PYD and YPG / YPJ flags.
A German activist living in Nuremberg had carried a YPJ flag during the protest against the Munich Security Conference in February 2018.
A prosecutor in Munich said that the activist had actually made propaganda for the PKK. The activist's trial was held on Tuesday in Munich Administrative Court. The Prosecutor's office wanted to punish the unnamed activist for displaying banned symbols.
The Interior Minister in its capacity as "witness" made a defence in court as to why the  YPG / YPJ and PYD flags are banned. 
The president of the court reminded that the organisations were not banned but only their symbols were and asked why then the PYD was not also banned. 
The Ministry of Interior officials stated that they would not give any detailed information about this subject and stated that "There are different games in this business." 
They added that the protest by the Munich Security Conference was not part of the PKK's annual schedule of activities in Germany."
The court acquitted the activist, thus closing the investigation. The same court had previously acquitted another activist who had carried a PYD flag at a demonstration on 11 March 2018 to protest the invasion of Afrin by the Turkish army. 
In addition, the Munich Administrative Court had also acquitted filmmaker Uli Bez, who had been investigated on the grounds that he had shared the YPJ flag on his Facebook account. 
The court stated that the connection between the YPJ and the PKK, which is banned, was not proved.