Activists from Oldenbourg take over Freedom for Öcalan Vigil in Strasbourg
Speaking on behalf of the new group that took over the Freedom for Öcalan, Tori Akan said: "Unless our Leader is free and our lands are liberated, we are not free either."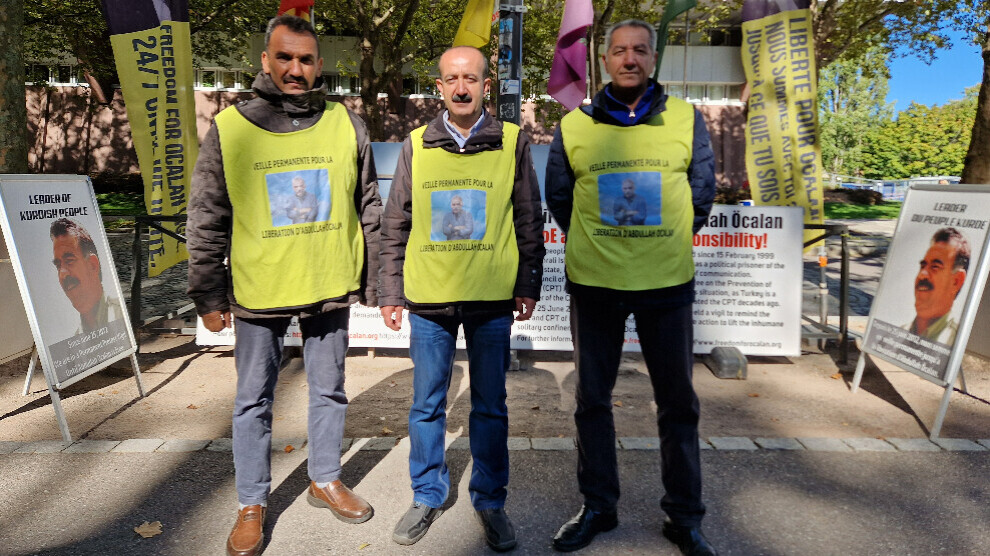 The Freedom for Abdullah Öcalan Vigil was launched on 25 June 25 2012 in Strasbourg to ensure the physical freedom of the Kurdish people's leader and to break the isolation imposed on him. The vigil has entered its 536th week.
The action, which is held at the point where European institutions meet and is carried out by a different group of Kurds living in Europe every week, was taken over by the members of the Democratic Kurdistan Community Center from Oldenbourg, Germany.
The group includes Tori Akan, Selahattin Ege and Xelef Akyüz.
Speaking on behalf of the group, Tori Akan said: "We came here on behalf of the Oldenburg People's Democratic Assembly. Our leader has been in isolation for 23 years. We have been carrying out this action for his freedom for 10 years. So far, no one has come from international circles to ask us what our problem was. This is why we criticize the European Union. They say they are a democracy, but they are not. If there were, they would have asked us what our problem was. Unless our Leader is free, unless our lands are liberated, we are not free either. We send our greetings to the Leader, to the friends who are resisting in the mountains, to those who gave their lives for us against the invading Turkish state. The Kurdish community should also be on the streets. They need to protect their leaders, guerrillas, martyrs and lands."