Activists in London demand freedom for Abdullah Öcalan
"The freedom of Abdullah Öcalan is the freedom of the peoples of the Middle East" said activists at a march in London.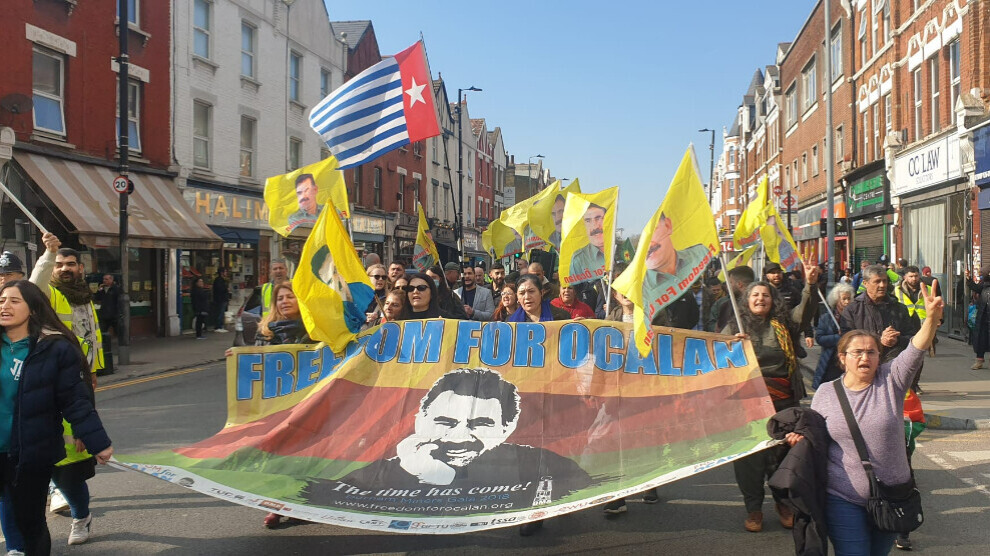 The London Kurdish People's Assembly promoted a march attended by hundreds of people to demand the freedom of Kurdish People's Leader Abdullah Öcalan.
The Migrant Workers Cultural Association (Gik-Der) and international groups also supported the march. The march started with a minute's silence in memory of the martyrs of the Kurdistan revolution.
The crowd gathered in front of Haringey Civic Center and marched with a banner reading "Freedom for Abdullah Öcalan". Leaflets were distributed throughout the march. At some point, activists were faced with a provocation which was quickly avoided.
Ercan Akbal from the Kurdish People's Assembly said that the isolation against Kurdish People's Leader Abdullah Öcalan has reached an unacceptable level and added that "the peoples of the Middle East cannot be liberated before Leader Apo is liberated. The peoples of Kurdistan declared this as the year of freedom for Leader Apo. At Newroz, millions met with the slogan 'We will break the isolation, we will liberate Leader Apo'. We will hold this fascist regime accountable. We will unite around the Green Left Party in the elections to be held on 14 May against this monist fascist regime and we will definitely overthrow it."