Activists in London protest Turkish attacks
Action in London to protest the Turkish attacks on women.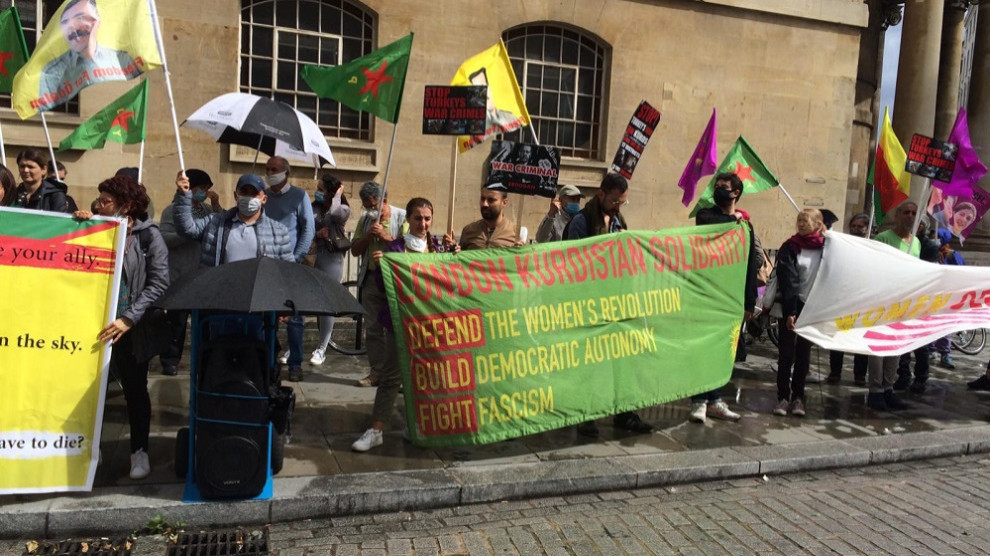 The invasion and genocide attacks carried out by the Turkish state were protested in London. The action, organized by the Roj Women's Council, was held in front of the BBC Central Building.
Activists chanted slogans such as "Terrorists Erdogan", "Boycott Turkey", "Kurdistan will be the tomb of fascism".