Activists in Sheffield and Leeds protest Turkish attacks
The Turkish state's invasion attacks against South Kurdistan were protested in the British cities of Sheffield and Leeds.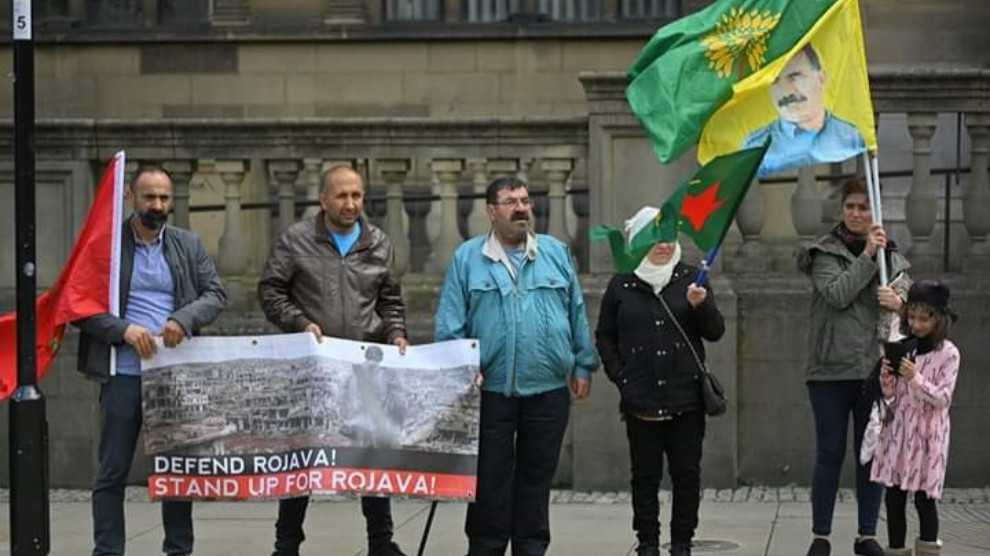 Once again demonstrations were held in different cities in Europe. Two in the UK, in Sheffield and Leeds.
SHEFFIELD
The Kurdish people's friends and Kurdish People's Council organized the action in Sheffield city centre. Speeches were made on behalf of city council members, Urban House volunteers, Kurdish People's Council representatives and Doncaster Green Party.
Slogans such as "Terrorists Erdogan," "Stop the attacks on the Kurds", "No democracy in Turkey," "Fascist Turkey" were chanted by activists during the demo.
Doncaster Green Party Catherine Hornest said in her speech: "Turkey is increasing its fascist attacks on Kurdistan, Turkish soldiers cannot tolerate refugees and Kurds, the British government as a member of both the UN and NATO should intervene immediately and put pressure on Turkey to end these attacks."
LEEDS
Kurds and their friends gathered in the Leeds city centre. Activists called for a boycott on Turkey and stop arms sales.