After killing of Kurdish youth in North London, hundreds march to police station
Ali Baygören, 17, was stabbed to death while leaving his home in Tottenham, North London.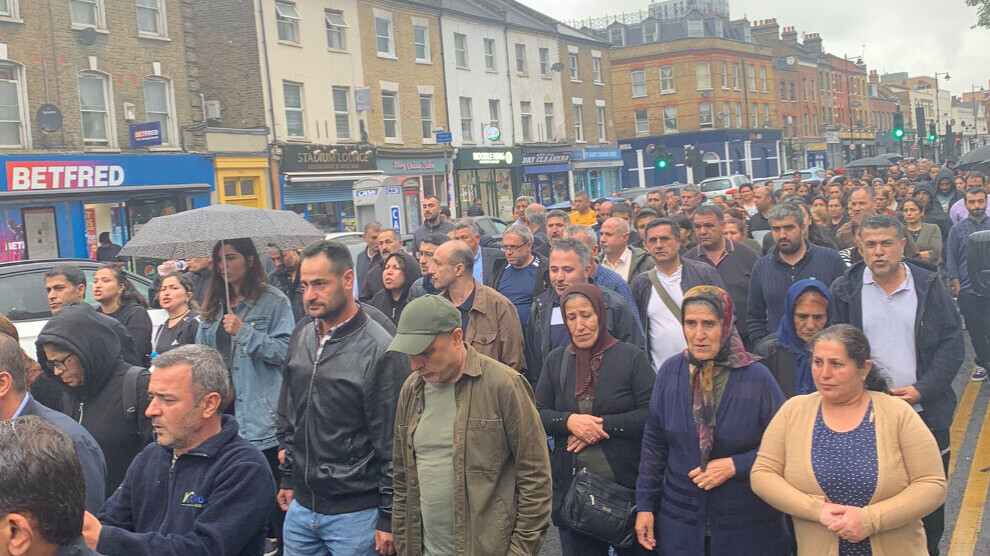 According to the information given by his family, two people were detained by the police in connection with his killing.
Recently, many murders have been committed by gangs, especially in North London, where many immigrants from Kurdistan and Turkey live.
The murder of Ali Baygören caused great outrage.
Hundreds of people, including the British Alevi Federation, Cemevi, Kurdish People's Assembly, Gik-Der and local associations' executives and members, gathered in front of the Tottenham Stadium after the murder and made a statement.
Former BAF President İsrafil Erbli stated that there should be unity against gangs and that these gangs can be prevented by organizing instead of expecting anything from the police and the state.
Afterwards, a march was held to Tottenham Police Station.
The crowd marched chanting slogans such as "Shoulder to shoulder against gangs" and "Stop gang killings".
Gik-Der Spokesperson İbrahim Avcil made a speech on behalf of the crowd who came in front of the police station and said that the British police did not carry out any serious and effective work, especially against gangs.
Saying that they had warned the police many times about the gangs and expressed their concerns, Avcil said: "However, the police did not hear any of our calls. Therefore, the murderer of Ali today is this police and this state. Our children, who are not related to any gang, become victims of gangs. It's time to stand up against these gangs. We will not remain silent about this. If the police are not taking precautions, now is the time to take our own precaution and self-defense."
Expressing that as the Democratic Force Union, they will show resistance against the gangs, Avcil asked everyone to participate in the actions and activities they will hold.