Ahmet Türk: Unlawfulness has reached its peak
The metropolitian municipalities of Amed, Mardin and Van run by the Peoples' Democratic Party (HDP) have been seized by the AKP regime in the early morning hours today.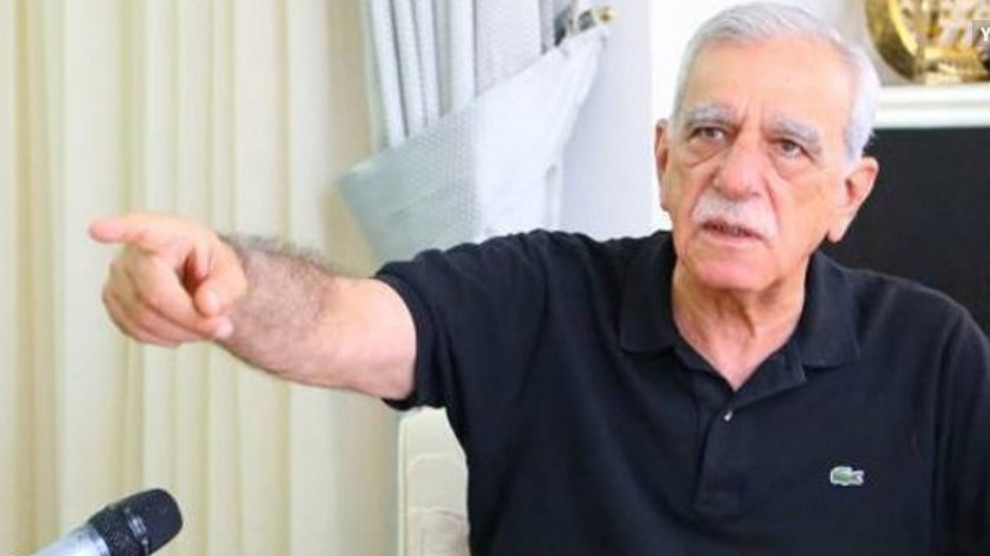 Turkish Ministry of Interior has announced removing from office Amed Metropolitan Municipality Co-mayor Selçuk Mızraklı, Mardin Metropolitan Municipality Co-mayor Ahmet Türk and Van Metropolitan Municipality Co-mayor Bedia Özgökçe Ertan.
The Ministry announced that provincial governors have been appointed in the place of the three mayors removed from office.
Governor of Mardin, Mustafa Yaman, has been appointed trustee to the Municipality of Mardin for the second time as part of AKP's seizure of HDP-run municipalities. Yaman had turned the municipality into a debris with high amounts of debt during three years of management.
Ahmet Türk, who was elected co-mayor of Mardin after getting 56% of votes in March 31 elections, has protested the re-appointment of a trustee. He said that what is being done today cannot be explained with reason.
"We are being through a process when there is no law and injustice has reached its peak. They do not recognize the people's will and they call this democracy. Everything is evident to be seen."
Türk remarked that the re-appointment of Governor Mustafa Yaman, who came to the fore with corruption, irregularity and bribery, manifests the anti-democratic nature of politics in Turkey.
Türk added; "It is evident how politics is done. What is being done is nothing but unlawfulness and illegality."