Ankara-Moscow traffic intensifies
For the second time in a week, Turkish Defense Minister Hulusi Akar and head of MIT, Hakan Fidan are going to Moscow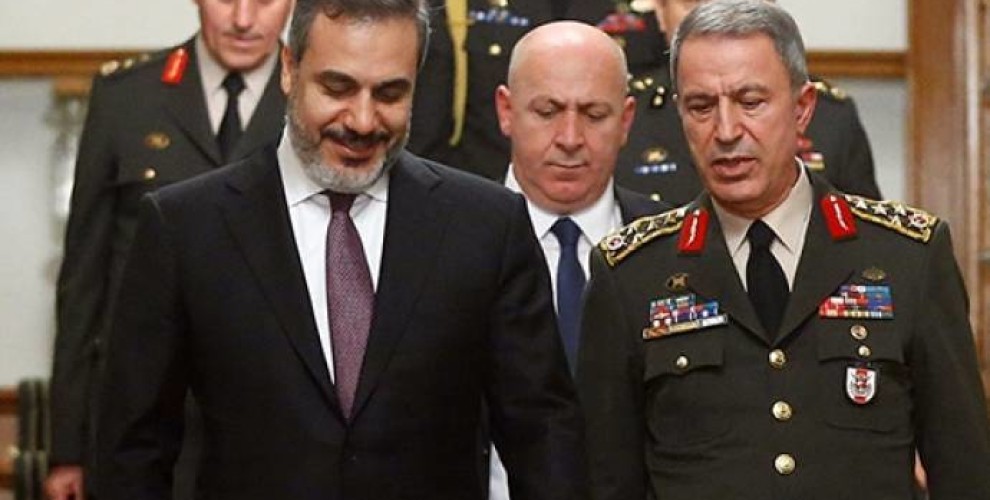 Turkish Defense Minister Hulusi Akar and head of the National Intelligence Organization (MIT) Hakan Fidan are going to Moscow for the second time in a week.
Akar and Fidan, who are reported to go to Moscow this Friday, will meet with Russian Defense Minister Sergey Shoygu.
According to a statement made by the Russian Defense Ministry, the recent situation in Syria will be discussed by the two ministers.
Foreign Minister Mevlut Cavusoglu will meet with counterpart Sergey Lavrov in Moscow the same day.
This is the second meeting in a row, after a previous one held on 17 August. 
A statement issued by the Russian Defense Ministry then said the two ministers conveyed views on regional security matters, particularly in Syria.
Akar and Shoygu have talked about the return of Syrian refugees to their country for a fast resolution to the humanitarian problems in the war-torn country, the statement added.
The two ministers also discussed ongoing cooperation between the two countries in the field of defense.
This intense traffic between Ankara and Moscow coincides with preparations by the Syrian regime for an operation against Idlib, where Turkey-supported mercenaries are and with the period of strained relations between the US and Turkey.