Armenia, Azerbaijan resume negotiations over Nagorno-Karabakh
Having been in conflict over Nagorno-Karabakh for 30 years, Armenia and Azerbaijan met in Brussels to discuss a "peace agreement". According to the Council of Europe which mediates, the parties have agreed to advance discussions.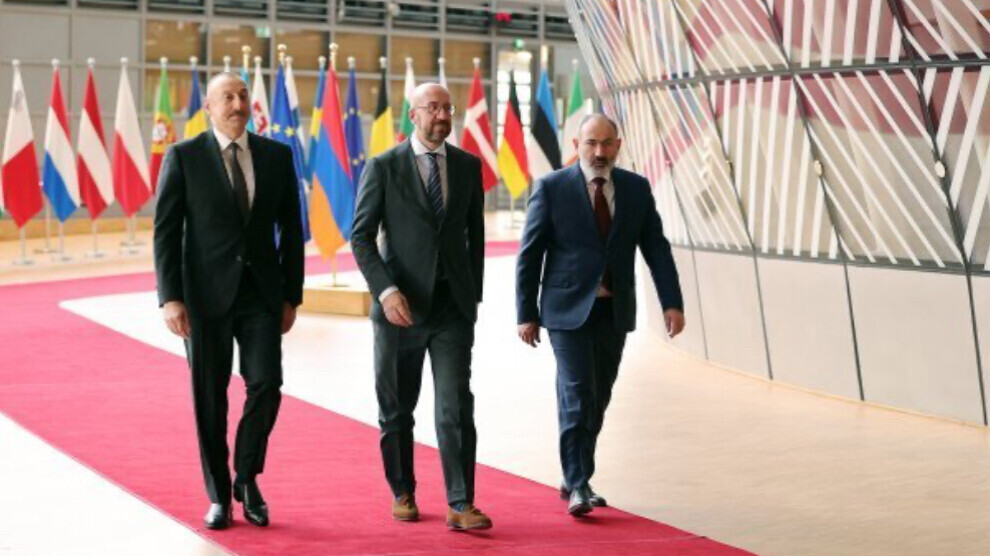 The President of the European Council, Charles Michel, announced that the leaders of Armenia and Azerbaijan had agreed to "advance discussions" on a peace treaty over Nagorno-Karabakh during their meeting in Brussels on Sunday (May 22).
Michel revealed that Armenian Prime Minister Nikol Pashinyan and Azerbaijani President Ilham Aliyev had a "frank and productive" discussion under the mediation of the EU in Brussels.
"The leaders agreed to advance discussions on the future peace treaty governing inter-state relations between Armenia and Azerbaijan," Michel said in a written statement.
"Teams led by the Foreign Ministers will take forward this process in the coming weeks. In addition to this track, I also stressed to both leaders that it was necessary that the rights and security of the ethnic Armenian population in Karabakh be addressed," Michel added.
The 2020 conflict between Armenia and Azerbaijan, which have been fighting over Nagorno-Karabakh for 30 years, lasted six weeks and more than 6,500 people died. The war ended following a ceasefire mediated by Russia.
Supported by the Turkish military, Azerbaijan annexed a significant part of Nagorno-Karabakh to its territories as part of the agreement.
The Russian-brokered ceasefire was considered as a "national humiliation" in Armenia, causing wide-spread protests for weeks.