At least 67 detained in political genocide operation in several cities
In the course of today's operations against the Kurdish opposition and its socialist allies, 67 people have been detained in Turkey before the run-off election to take place on Sunday.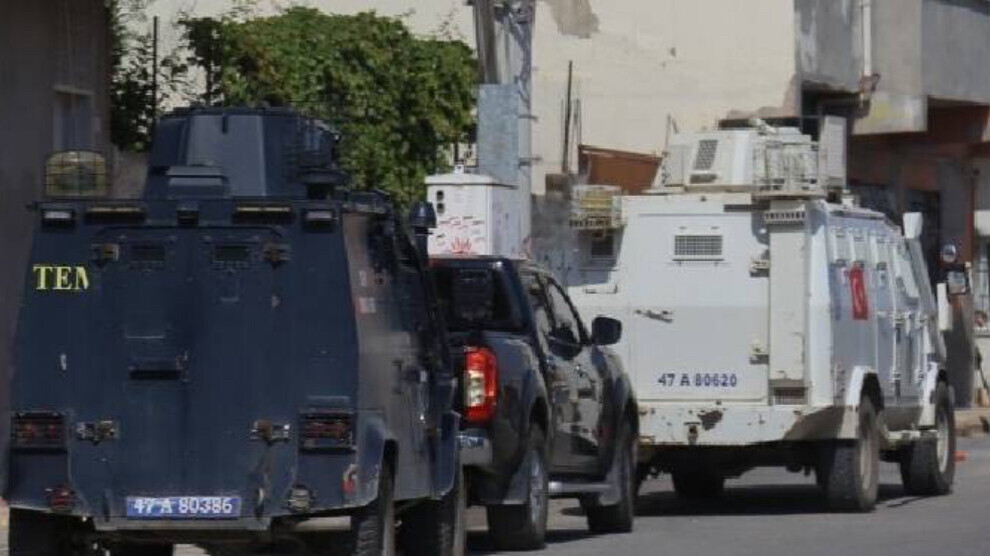 In the run-up to the run-off election for the presidency in Turkey, detention operations were carried out today against the Kurdish opposition and its socialist allies. As of today, at least 67 people have been taken into custody in several cities. The operations were ordered by various public prosecutor's offices, the pretext being the usual accusations in connection with support for alleged terrorist organisations or membership in such an organisation. The concrete accusation usually remains in the dark at first, as those affected are denied legal counsel in political proceedings and no access to files is possible.
Tekirdağ
In an investigation conducted by the Tekirdağ Chief Public Prosecutor's Office in western Turkey, up to thirty people were detained on the vague charge of "membership of an organisation". The detentions were made following house raids in Tekirdağ, Edirne and Çanakkale that targeted politicians of the HDP (Peoples' Democratic Party), DBP (Democratic Regions Party) and SYKP (Socialist Re-Establishment Party). Those detained by name are Ömer Faruk Kırıç, Seza Büyükkılıç, Turgut Haskan, Veysel Kutluay, Mehmet Akyürek, Hilmi Karaoğlan, Zübeyde Karaoğlan, Serkan Karaoğlan, Senem Özbey, Servet Taşkın, Mehmet Akyürek, Sibel Kayıkçı, Cezmi Yaman, Rahmi Direk, Ayla Eroğlu, Ömer Faruk Kırıç and Deniz Erdem.
Mardin
In the province of Mardin, 13 people were detained for "supporting terrorism"; in the districts of Kızıltepe, Nusaybin, Savur and Dêrik, where numerous houses were stormed and searched by the police. Those detained are Mahmut Damar, Metin Yılmaz, Sami İldem, Şükrü Durgan, Abdullah Çelik, Yavuz Demirkıran, Osman Siği, Recep Türk, Hüseyin Söylemez, Şiyar Koç, Faris Alak, Fırat Demir and Mehmet Şerif Kavak.
Mersin
Flats in Mersin, Ankara, Antalya, Adana and Izmir were searched as part of an investigation led by the Mersin Chief Public Prosecutor's Office. The police broke down doors and vandalised the interior. Out of 28 persons wanted for detention, 24 have been taken into custody so far. Those arrested, including a journalist, HDP and DBP politicians and members of the prisoners' aid organisation TUAYDER and the HDP Youth Council, are accused of sharing social media posts and providing financial support to prisoners. Those detained by name are MA correspondent Delal Akyüz, Ibrahim Kaylan, Emrah Deniz, Devrim Aydın, Kadri Ezel, Cengiz Dere, Esmer Oğuz, Selim Ekici, Azat Taş, Süreyya Ceylan, Özkan Yalçın, Beşir Acar, Yusuf Korkut, Nebi Korkut, Ramazan Çatuk, Ramazan Aslan, Ferhat Demir, Ibrahim Durak, Engin Aydemir, Erhan Beyhan, Hamza Arpaç, Mehmet Kapan and Özkan Yalçın.
Ankara
On Monday, 19 people were detained in Ankara and other cities on the basis of an investigation in connection with participation in a Newroz celebration. The detention period was extended today, with the charge being "terrorist propaganda".
Hundreds of Kurdish and left-wing opposition activists, including journalists, lawyers, artists and politicians, have been arrested in Turkey ahead of the parliamentary and presidential elections on 14 May. The run-off election between presidential candidates Recep Tayyip Erdoğan (AKP) and Kemal Kılıçdaroğlu (CHP) will take place on Sunday, May 28.