Autonomous Administration meets Belgian delegation in Brussels
The Autonomous Administration and Belgian delegations agreed on the importance of making plans to support projects in Northern and Eastern Syria and developing cooperation between universities.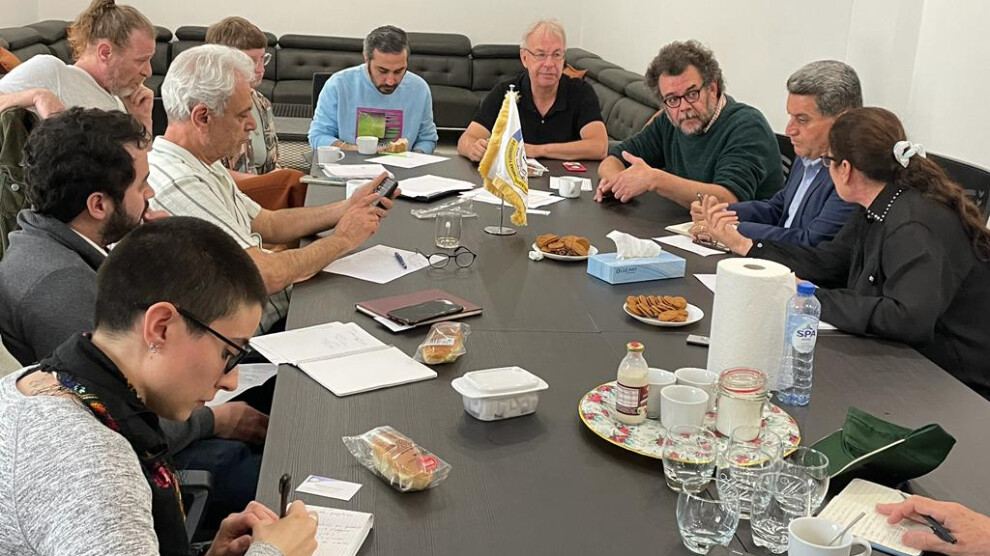 The Autonomous Administration of North and East Syria (AANES) continues its diplomatic meetings in Europe. Delegations of the Autonomous Administration and the Belgian administration held a meeting.
The Belgian delegation was made up by representatives of Brussels Liege, Leuven and Herzl municipalities, NGO representatives, journalists and politicians, as well as Belgian Kurdish Institute President Derwêş Ferho. On the AANES side were European Representative Ebdulkerîm Omer and Autonomous Administration representative Hozan Xelîl.
The meeting took place at the Autonomous Administration's Coordination Building in Brussels. The Autonomous Administration delegation drew attention to the importance of international organizations responding to the fight against ISIS, as well as the political, economic and humanitarian developments in the region.
As a result of the meeting, the parties agreed on the preparation of a plan to develop health, environment, drinking water and sewerage projects in North and East Syria, as well as the cooperation between the Autonomous Administration-Belgian municipalities and universities.