Aydar: We demand an answer from KDP
KCK Executive Council Member Zübeyir Aydar indicated that they do not know what happened to a group of guerrillas who travelled to the Metina region to fight and that they "demand an answer from the KDP."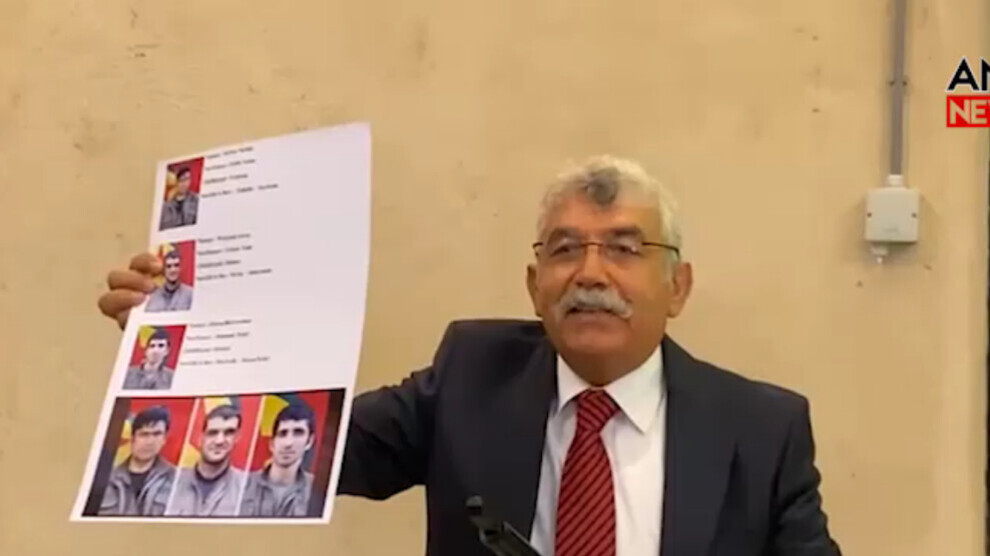 Speaking at the ongoing  Kurdish National Conference against Turkish occupation, [Conference Neteweyi li diji dagirkeriye] in the Netherlands, KCK Executive Council Member Zübeyir Aydar declared that the Turkish state committed a crime in Kurdistan and added, "KDP also serves to this strategy."
Aydar, who read the letter of the martyred guerrillas in the Zendura Hill battle tunnels, stated, "The 6 guerrillas there sent a letter on the 39th day of the resistance. These guerrillas were martyred 11 days after writing the letter. So, when did these friends of ours pass away? They fell as martyrs when the Turkish state was suffocated and the KDP stacked up forces in that region, when the reserve force was unable to come to their help."
In the letter of the guerrillas read by Zübeyir Aydar, the following remarks were made:
"It is well known that the Turkish state has started invasion attacks on Avaşin, Metina, Zap and Zendura regions. We, the guerrillas of Zendura, take our part in this resistance. These assaults have been ongoing for 39 days. Our demand from our people is to join in the guerrilla's arm-in-arm fight against these attacks."
WE DEMAND AN ANSWER FROM KDP
Aydar stated that three guerrillas were attacked by the KDP on their way to a mission and added, "KDP took three guerrillas as prisoners on their way to a mission. We don't know if they're still alive or if they've been martyred. We demand a response from KDP. We want to know what happened to these three Kurdish fighters. We, as well as the Kurdish public opinion, are concerned about this question."