Bavarian police's Kurdophobia continues
The investigation started after Bavarian police raided the camp a Kurdish refugee was staying at in July and confiscated a poster of Kurdish People's Leader Abdullah Öcalan and a Ciwanen Azad flag continues.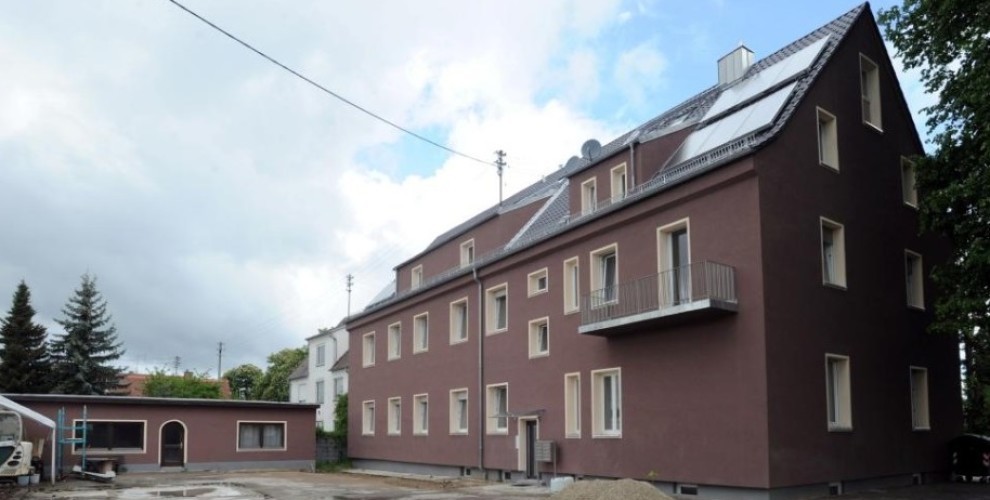 German government's ban against Kurdish symbols has advanced into "Kurdophobia" in Bavaria, with a conervative right wing state government.
Bavarian police used a poster of Kurdish People's Leader Abdullah Öcalan and the Ciwanen Azad flag as an excuse and raided a refugee camp in the Gablingen town near Ausburg in July. They searched the room of Kurdish refugee Abdurrahman Bicen, who fled Turkish state oppression and sought refuge in Germany, and confiscated the Öcalan poster, Ciwanen Azad flag and Bicen's mobile phone. The police investigation continues.
PERSONAL ROOM IS "PUBLIC SPACE"
An investigation was launched in July against Bicen on a report that he put up an Öcalan poster and a Ciwanen Azad flag. The "legal backing" of the raid and the investigation was cited as the PKK ban that has been in place since 1993 and the Associations Act. The investigation decree issued by the Ausburg Regional Court on July 16, 2018 claimed that Bicen's room in the refugee camp is "public space". The Associations Act the police uses as a basis only bans Öcalan posters in public spaces, and the court decree cited the Interior Ministry notice dated March 2, 2017 that banned Öcalan posters and Ciwanen Azad flags, among other symbols.
The notice sent to 16 state government's of Germany banned the public display of PYD and YPG/YPJ flags and any and all photographs of Kurdish People's Leader Abdullah Öcalan. The implementation of the ban was left at the discretion of state governments, and the Bavarian state government has used the notice as an excuse to raid German and Kurdish activists' homes and launching investigations against individuals who use the symbols on social media in support for the resistance of the YPG/YPJ .