Beirut: 137 dead, 5,000 injured, 300,000 homeless
The preliminary assessment of the catastrophic explosion in Beirut is becoming increasingly serious. There are new reports of 137 dead, more than 5,000 injured and 300,000 homeless.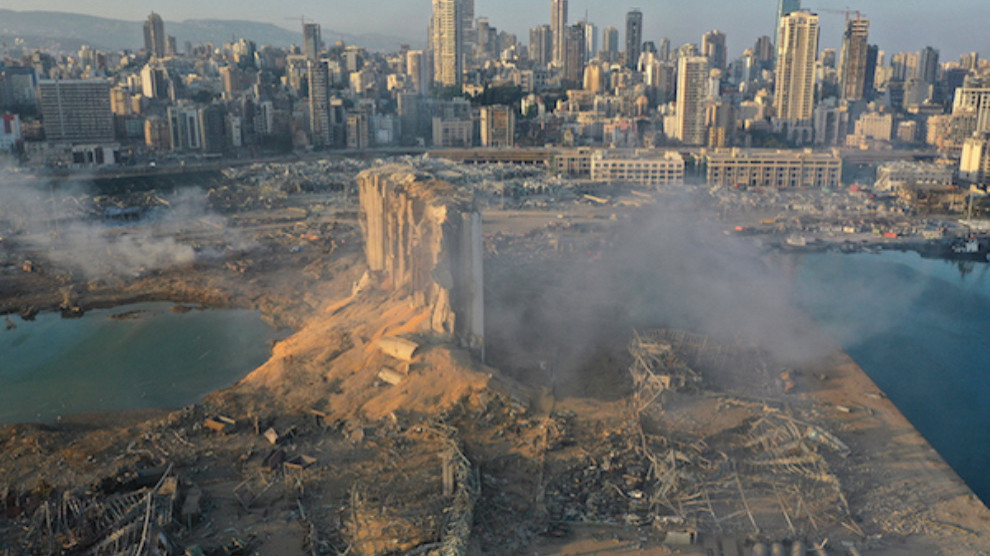 The Lebanese Ministry of Health published an assessment of the consequences of the serious explosion in Beirut. According to this, at least 137 people were killed. The number of injured exceeds 5,000. On Tuesday, ammonium nitrate stored negligently was detonated in the port of Beirut. The more than 2,700 tonnes of the chemical destroyed the homes of over 300,000 people and caused between three and five billion dollars' worth of damage to property.
The anger of the population is growing, as many people associate the disaster with corruption in the country. The negligent storage of the hazardous material has long been criticised.
Lebanon is already suffering from a severe economic crisis and the difference between rich oligarchy and population is greater than ever before. Even before the explosion, Beirut had already been the scene of fierce protests over food shortages and power cuts.
According to the NGO Save the Children, 910,000 people, including 564,000 children, in the greater Beirut area did not have enough money to buy basic foodstuffs even before the disaster, and the government has been unable to provide them with food. These figures are only the tip of the iceberg, however, as families throughout Lebanon are struggling with rising food prices and rents. The Lebanese currency is suffering from a massive loss in value, within one year this was 80 percent. In June, the inflation rate was even 90 percent.