Berlin in solidarity with the hunger strikers for Öcalan
Solidarity activities with PKK and PJAK prisoners on hunger strike continue in Berlin, Germany.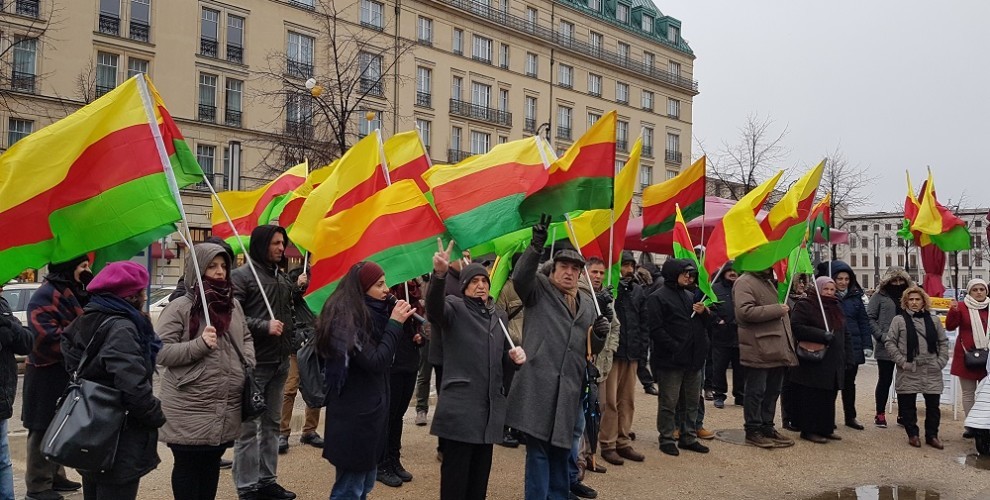 On Friday a rally was held in front of the European Commission building in Berlin. A large number of Kurds joined the rally promoted by DESTDAN Women's Council.
Speaking at the rally, Berlin NAV-DEM Co-Chair Yeko Ardıl commended the action of HDP Hakkari MP, Leyla Güven who has been on hunger strike since 8 November.
Ardıl stressed the following points: ''Comrade Leyla can no longer go to see her lawyers, she can't get liquids. Fascist Erdogan and the colonialist state want death. We will be with Leyla Güven and the other comrades to the end."
A delegation, including Berlin NAV-DEM co-chair Melek Yula, handed over a file to the European Commission authorities. In the file the situation of Leyla Güven and her demand to end the isolation imposed on Kurdish People's Leader Abdullah Öcalan have been detailed.
Melek Yula informed activists about the meeting. "Good words are not enough for us because our people are facing death at every moment. - she said - We will not leave Leyla in the hands of dictators. We will not put leader Apo in the hands of the barbarians. From here we salute the hunger strikers in Strasbourg, Hewlêr and thousands of our comrades resisting all over the world."