British trade unions expand Freedom for Öcalan campaign
16 British trade unions from different business lines in the UK will renew their demand for "Freedom for Abdullah Öcalan" at various events, including a march to be staged under the guidance of the unions on June 18.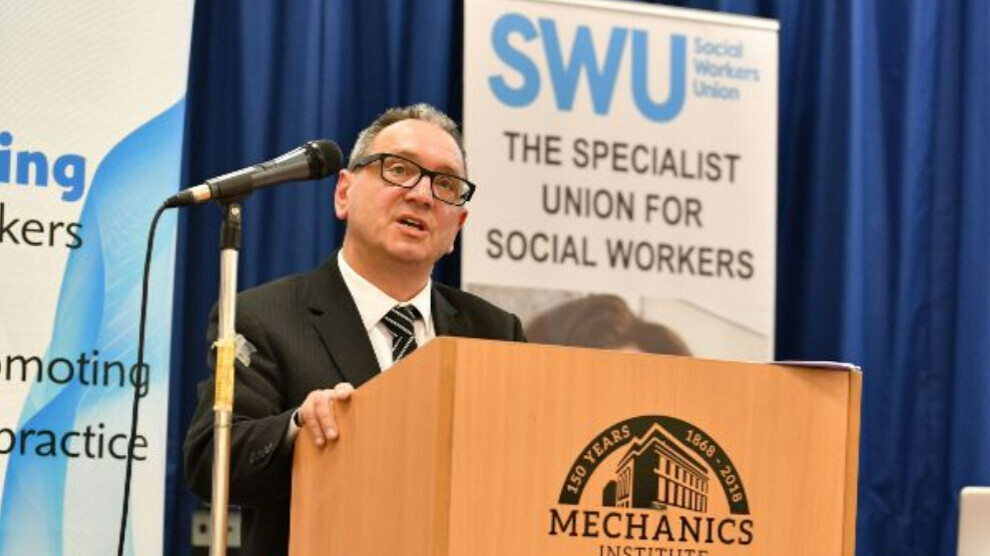 The Freedom for Abdullah Öcalan Campaign, launched by the British unions which represent 6 million organized workers, is gaining momentum.
The Social Workers Union (SWU), which represents 15,000 social workers, has recently decided to join the Freedom for Abdullah Öcalan Campaign.
Following the endorsement of the SWU union, the number of unions organized in different business lines that endorse the Freedom for Abdullah Öcalan Campaign has reached 16 so far.
In line with the Freedom for Abdullah Öcalan Campaign, the unions continue to introduce various solidarity actions.
Last month, at a congress of the national education union which has 510,000 members, 1,700 delegates raised posters of the Kurdish leader, chanting the slogan "Freedom for Abdullah Öcalan" and demanding his immediate release.
ASLEF TO REITERATE THE CALL FOR ÖCALAN'S FREEDOM
The train drivers' union ASLEF, which will hold its annual conference next week, will also reiterate the call for Öcalan's freedom. Its delegates are expected to stage a solidarity action by displaying Öcalan's posters during the conference.
ACTIONS IN JUNE
It is reported that a series of actions will be carried out in England for the freedom of Abdullah Öcalan and against the recent Turkish offensive against the Kurdish Freedom Movement.
The first action is expected to be carried out by thousands of GMB union delegates by raising the posters of Öcalan and by renewing the demand for his freedom at the annual congress of the union, which has 500 thousand members.
Moreover, trade unions are continuing preparations in cooperation with the trade unions carrying out the Freedom for Abdullah Öcalan Campaign for a mass march in which 150,000 people are expected to attend on June 18.
Thousands of union members and Kurds are expected to participate in the demonstration during which the loss of social rights and high cost of living in Britain will be protested. Organized in cooperation with the Kurdish People's Assembly, the activists will be wearing Freedom for Abdullah Öcalan T-shirts during the mass march.